I don't really mind if they give 80 million for a player but they have to use it well. It's just the circumstances. I think it's good that the board is spending on players. Fans are super excited, everyone wishing for a bit cheaper, but it's fine with me. I personally want Thauvin to join as well after Lucas, Werner, and Pavard. I am happy that they start spending money but I am not sure if 80 million are too much.
I think it would have been a much more intelligent tactic to underprice him a bit like 55m and then get him for something around 65-70 Million. But Haters has always got the reason to hate. They said the bad thing about Van Dijk when Liverpool bought him for 80 Million but he came and shut everybody up. Just let them talk, people will talk no matter what. I am glad they are spending 80 million even if he becomes a flop ( which I think is unlikely ) it's a good thing that Bayern won't have a 40 million limit anymore.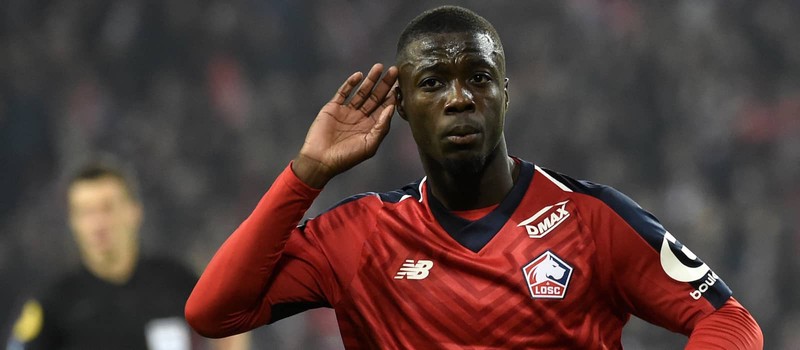 They should spend now and not only on youth but at least one established superstar. Bayern is far behind good teams now just because of living in the past and not preparing for the future. Hope they get some good players. Everybody who doubts Pepe should watch a highlight video. He is just so good at the ball. For a future replacement and current back up for Lewy, I prefer this Pepe kid than Werner. Most people don't realize that but in most of the reports, they say Adidas is helping out. If Adidas pays some of it, Bayern isn't overpaying much.
Also, he's one of the best in Europe currently, (he's better then Sancho stats wise) and is in the top 10 for most goals and assists combined. Pepe is a great player, I hope he makes an impact directly. He is worth a lot and I do want the board to sign him. Bayern needs stronger opponent(s) in Bundesliga like BVB under Klopp otherwise Bayern board will be "sleeping" forever. He is said to be the new Robben because he likes to cut inside and try to score. Fans are never satisfied, first, they argue that we don't break 40 million transfer fee and once it's actually broken they start complaining.
I'm sure the board has a reason to pursue him. They're not just going to throw 80 million at a random player and call him world class. They've been scouting him for a while, I think they know what they're doing. Fans complain about Bayern not buying players constantly and when Bayern is planning on buying someone they suddenly think they're scouting professionals and continue complaining. Just another day in the Bayern community. He is a fantastic talented player. Number 2 Goalgetter in France right behind Mbappe with 17 Goals and 11 Assists. He brought Lille from nowhere to 2nd Place in League1.