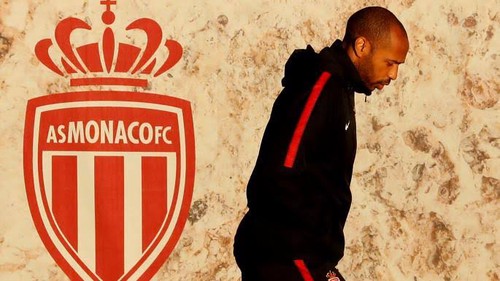 It seemed like forever for this day to arrive. We all know Henry and his pitch battalion have been steering the patience of Monaco's club management since day one as head coach. The Frenchman took charge as club manager in October 2018 after the departure of his predecessor, Leonardo Jardim. However, Predecessor turns Successor, lol. Its no news that The Red and Whites has not been in their prime since the campaign start, loosing points on a regular to every other competitor from all angles of the French wall.
As a result of this, Henry replaced Jardim as head coach yet things turned worse. It was a case of falling from the frying pan into the fire. As a legendary player, everyone cheered, for a solution has arrived but unfortunately it was the opposite. The Frenchman was unfortunate trying to redeem the clubs pride as he won just 5 games in all competition after his three months in charge of the Ligue 1 team. This left the team struggling for relegation survival. However, "Les Rouges et Blancs" have not won a home game since may 2018(last season). Where as, their last two encounters ended ignominiously. Their previous game at Stade Louis II ended in an embarrassing 5-1 league loss against Strasbourg where Henry, out of frustration shouted abusive words to Lala who delayed a throw in while they led The Monégasques 2-1. Afterwards, Ligue 2 club Metz gave them a shocking and dreadful 3-1 defeat during their French cup encounter. The former Arsenal striker got suspended until a final decision is made on his future. However, he was sacked last week.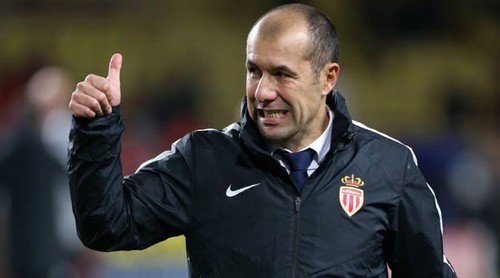 Now the question, Who's to blame for Monaco's misfortune. Leonardo, Henry, the players or the management?
Even with the return of the Portuguese manager, Dijon still had an edge over Monaco during their weekend game.
My Opinion
While they try hard as much to avoid blame game, neither of the coaches are at fault. No matter how experienced a commander is, he'll never win a battle win chocolates in his cartridge. The club definitely sold out their key players and despite considerable investment, errors were made to their replacement. The likes of Kylian Mbappe, Fabinho, Moutinho, Thomas Lemar, Terence Kongolo, Rachid Ghezzal etc. They'll have to avoid relegating this season if there's any possibility and try reestablish the team that existed two years ago.
In a statement outlining the reappointment of Jardim, the club's vice-president Vadim Vasilyev said sacking him in October was premature. "He should have had an opportunity to continue", he said.
Word Of Encouragement For Thierry Henry And Gone Club Monaco.
It hurts to let go, but sometimes it hurts more to hold on (Anonymous) - Henry.

Weeping may last through the night, but joy comes with the morning - Monaco.

This is an article written in reference to A Happy Moan Day contest organised by our generous Pete.
Hit the Link to get yourself involved.
Thanks For Reading...