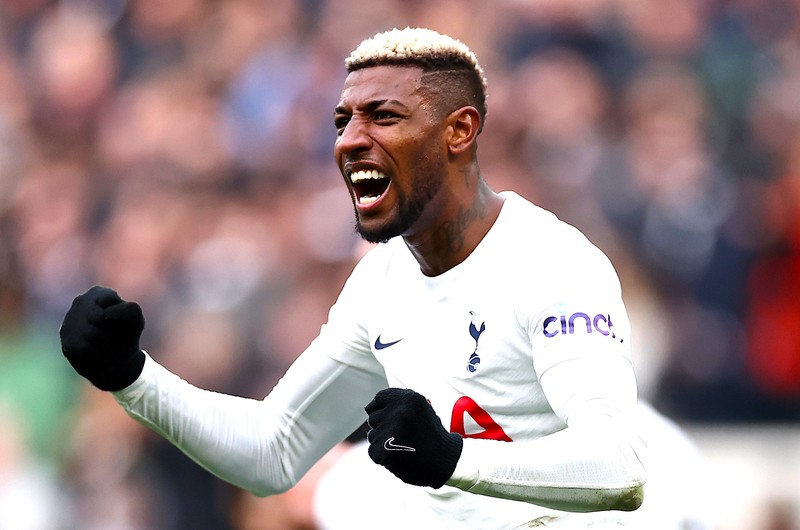 "It's being a pleasure playing with you Romero" that's what Emerson Royal wrote on his social media couple of days ago. Spurs podcast spurs talk show wonders if he wanted to give hint about leaving Tottenham or he just used wrong tense in his sentence. With London derby on schedule tomorrow I can add that like 5th question which will be answered tomorrow. That question is "Is Emerson Royal good enough for Tottenham" ? Should we keep him or go for someone better on right wing back position ?
My opinion about him is that he is very good in defending, but not so good in attack. I will not say zero in attack like last time because he showed glimpses in last game against Southampton. Hi missed badly one header, his over head kick went very wide of goal, we can tell that his goal was consequence of lucky circumstances and not of his skill, but he also showed one important improvement which is beating man near him and making space for cross. He also passed to Deki for goal number 4. I know it was short pass maybe I could make, but it counts too. He run forward back like airplane and was solid in defense again despite Djenepo sent ball over him for Saints goal. His overall performance was very good. Can he repeat it or do even better against Chelsea ? Can he stop top player not in best form like Raheem Sterling is ? I think he can.
According to statistics he is very very good in clearing balls by head in our box. That's one skill I noticed too. He's also not small player and has high to do that. Very few will score us goal by jumping over him. Very few will beat him one on one too. He's not losing balls in dangerous areas which makes him very good in defending. Playing alongside very very serious player like Christian Romero is will only make him become better and better.
I personally think arrival of Ivan Perisic and Richarlison will have big impact on him. Ivan will work with him like will Sess and transfer him his knowledge, give him advice how to position and play on pitch, while his countryman Richarlison will, and I think he already started that, show him tricks to beat opponent one on one. Yes Richarlison knows tricks, he has skill and if he can teach Emerson some tricks for one on one that can improve him in dramatic way. What I want to see from him is becoming danger for opponent goal in terms of doing good headers (Lucas my man teach him that) on back post on crosses from left and skill to go inside with ball and shoot or cross with left foot as well as beating man running forward and finding space for cross with right foot or pass toward team mates and smarter decision making.
If he can repeat very good performance against top club like Chelsea and top players which will be in front of him answer to this question will be decisive yes he should stay, he's good for Tottenham and Antonio's ambition! Let's see that Emerson! COYS!