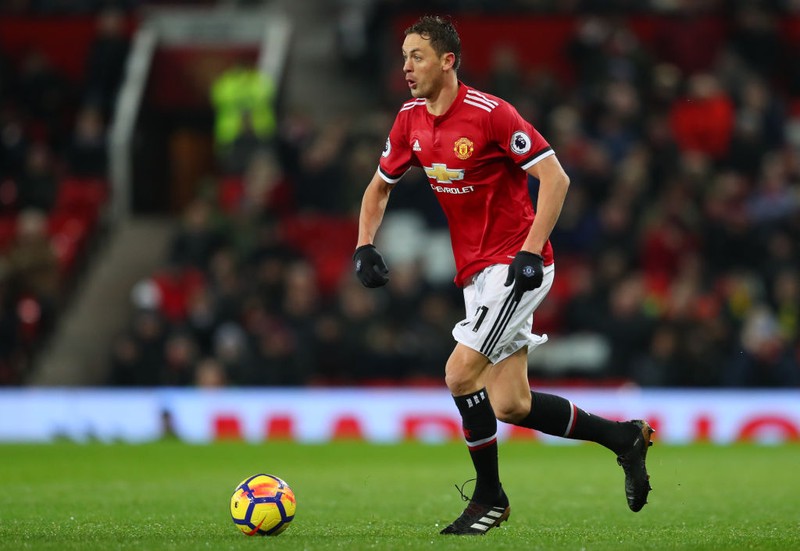 Manchester United star Nemanja Matic will not be in the squad for next National League game between Montenegro and Serbia. Ex Yugoslavia group C derby will be held at 11.October in Montenegro capital Podgorica. Atmosphere in Serbia squad is poor since departure of national team coach Slavoljub Muslin who made tremendous success to qualify with Serbia to World Cup. Instead of thanking or giving him medal for that achievement some "dark forces" from Football Association of Serbia fired him because he did not call Lazio star Sergej Milinkovic Savic in national squad. Muslin said that Savic is bad for squad due his temper and that Tadic is better at that position. His manager ex Partizan and PSV star Mateja Kezman insisted he should play on World Cup despite he didn't play in qualifications. Muslin refused that and soon he got fired by chiefs of Football Association. They appointed his co-coach ex Partizan and Schalke player Mladen Krstajic who called Sergej on world cup. It is well known that Serbia plaid not so good at World Cup and that Sergej plaid poor in Russia. Players were arguing between each other and after World Cup a lot of them said they won't play for national squad any more!

Since than Krstajic made some controversial choices like not to call the best goal keeper of country Vladimir Stojkovic. Last bad information is post on instagram made by Nemanja Matic which said "I am ready to die for fatherland and fatherland is ready to betray me I don't doubt it at all". All expected that this great man who paid 70,000 Euro from his pocket for charity for hard operation of young boy from Serbia and great Manchester United player will be captain of national squad, but he was not even called for next game because "He is injured" as official statement from Football Association of Serbia said. We all know that this is not the truth and that something is going on behind the scene.

"Dark forces" which dictate to national coach Krstaic who should play in squad are on the rise again and if they continue to work like that soon there will be no one willing to play for this squad anymore!