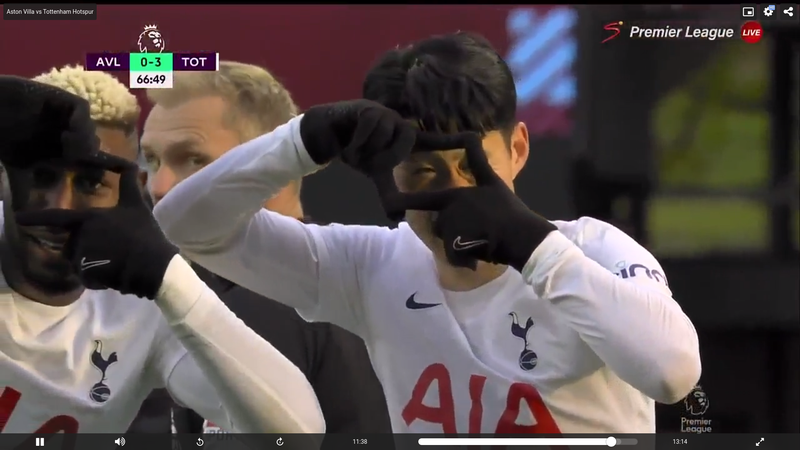 Tottenham continue rampaging and rioting in Premier League. After Everton and Newcastle at home Aston Villa felt rage of Spurs in Birmingham on Villa Park! Son Heung-min scored hat trick and took ball home!
It didn't look like this will happen in first half. Tottenham took early lead after great kick of Son, but Aston Villa was more dangerous in that half. Hugo Lloris made some incredible saves and shows how important his good form is for this team. Skipper was many times left on his own from long range kicks and there was one superb save of shot from close range. All players, fans and coach were not satisfied after first half display. Then Antonio Conte told players what they should do and picture changed completely in second half!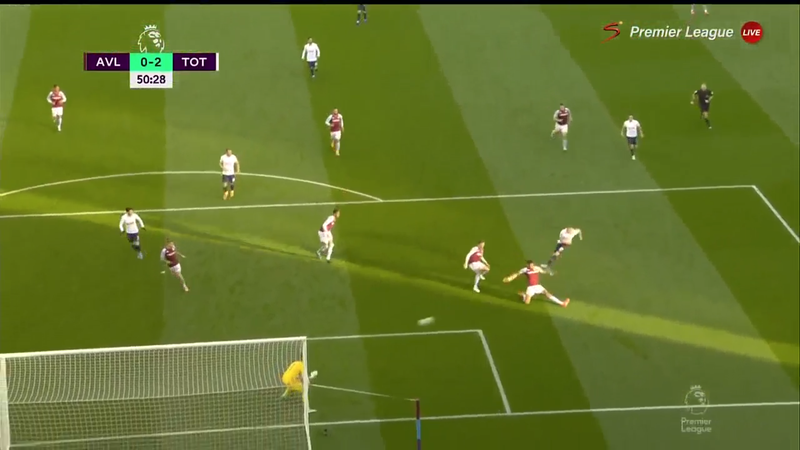 It was rapsody, riot, rampaging. First Dejan Deki Kulusevski scored great goal from difficult angle. He sent ball through Tyron Mings's legs in far away corner for 2:0. That was crucial moment and after that only one team existed on field. Soon after Kane jumped on long ball and did header in space for Son and Son ran like on bike and everyone knew what is following that - super strike for 3:0 and game over for Villa.
Spurs scored one more goal after great play of Son on wing who passed to Deki Kulusevski through two Villa players, Deki run forward, was calm waited right moment and then passed back to Son who fired up missile for 4:0 and hat trick! Well done Son! Well done Kulusevski! Great play. Villa didn't get 5th because one player did naughty kick on Kane when he lead counter attack which would most likely end with goal. He got yellow card and I hope Kane is all right after it.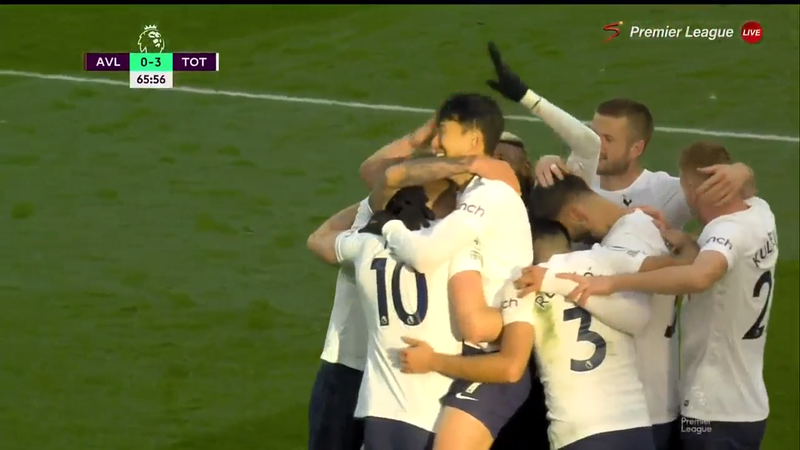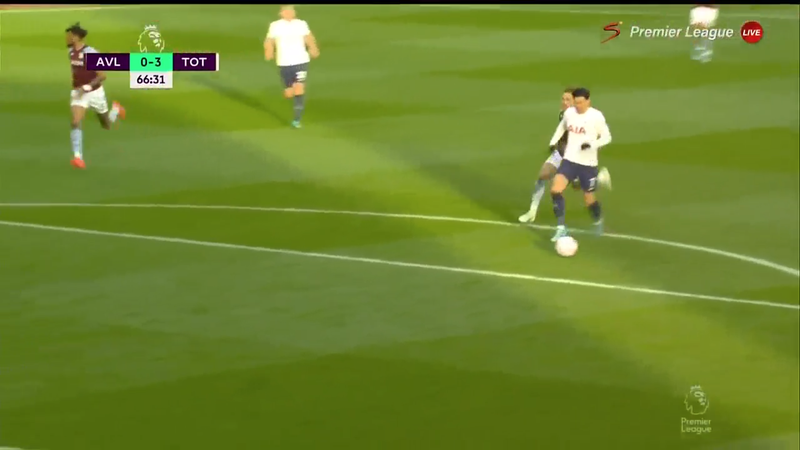 Aston Villa played rough, Doherty got injured after rough tackle by Mings, there were some other examples of rough play and my opinion is that referee should give them more yellow cards...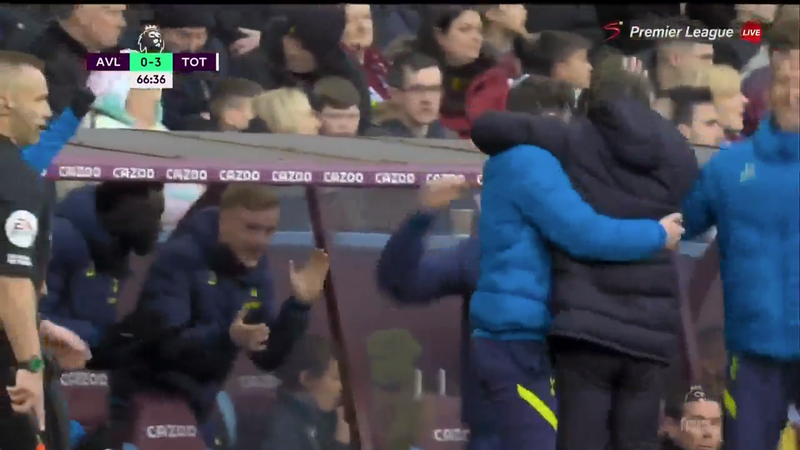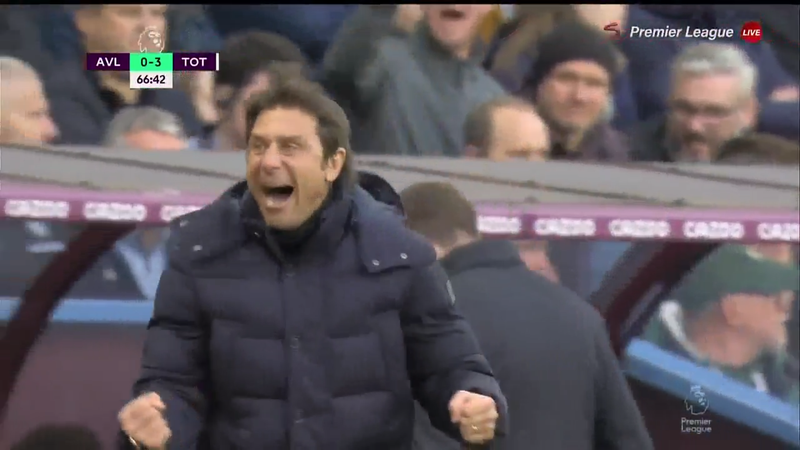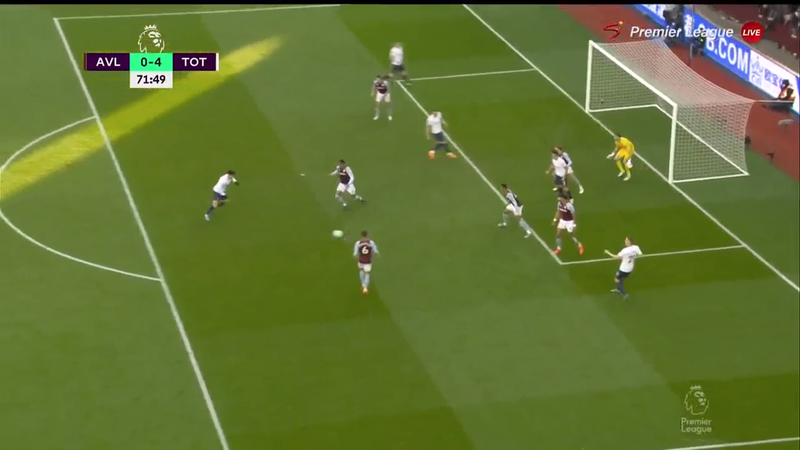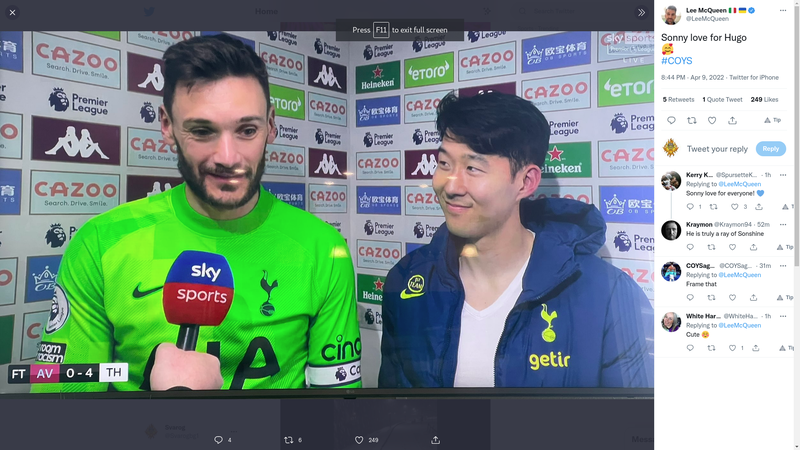 Son soon after the game Son pointed out that Ugo Lloris and Dejan Kulusevski performance were great and that Conte told lads what they should do at half time!
Now this great performance deserve new song. I choosed LUV song Trojan Horse!
(Tune Luv Like a Trojan Horse)
Kane looks around and sees Son, he is running like on bike
We know what's going to happen it's a super strike!
We're super super Totten'em, we are supper super Spurs
We're super super Totten'em, we are supper super Spurs
Come on, now one - two - three,
Son will score for me
one - two - three - four - five,
We're eating you alive!
We're scoring a little fast, now wait a little while
it is not the last, we're winning you in style!
Well done Tottenham! COYS!
Spurs are now 4th on the table with 3 points and one more match than Arsenal. They hold destiny in own hands and are again in serious race for top 4 and with way how they play I think they will get it. Gap between them and front clubs is closing very quickly and with few good transfers in summer I think they can stand on line with City, Liverpool and Chelsea in battle for title next season.