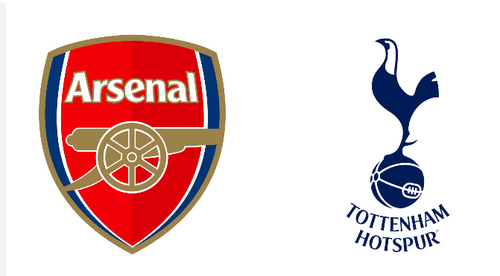 There is a lot of optimism without real cover in Tottenham before next game which is North London Derby against Arsenal at Emirates stadium. "Arsenal is not playing well we will win them" is dominating sentence among fans who got carried away by late stoppage time win versus relegation candidate Sheffield United at home. I don't share this optimism and there are couple of reasons for that.
First Tottenham play poor year after year against Arsenal away. The best game from recent period was one under Jose during which Eric Lamela scored rabona kick through legs of Arsenal defender, but later we lost it. Plenty of times we go two or even three goals down before half time, or when we manage to be level at half time fall under pressure in second half. Usually couple of easy balls over heads of our defenders are enough for creating big chance. Last season Hugo Lloris had his show in both games and we practically scored goals for them.
Our last game also doesn't fill me with optimism because players just didn't move on the pitch right during most of the time. They also showed astonishing bad passing in some promising situations and unbelievable bad shooting toward opponent goal. What fell on my mind during game was "Did they train anything at all last week ?" Then world class cross by Ivan Perisic and nice header by Richarlison following by new Perisic, Richarlison, Kulusevski action happen, we won and we suddenly become "title contenders" ? Come on, come on let's be serious.
It was Arsenal who was title contender last season and thanks to De Brune and some bad playing near the end versus Southampton on example they lost or like we like to say "bottled" the race. Have no illusion they are not weaker this season. No significant player went out and serious player like Declan Rice and very good goalkeeper like Raya signed for them. I have no illusion they are still ahead of us. Like our coach Ange likes to say "We are on the beginning of our way to become team we want to be and that will require time". He is right about that. Owners didn't do enough to support him during this transfer window despite some very, very good signings. Even if they did he'd still require time to implement his vision on the pitch.
Yes we had excellent start, won 4 games, draw 1, but opponents were bad out of form Man United side, Bounremouth, Burnley and Sheffield United. Last three are bottom half teams. Brentford is good side and we draw there 2:2. It's good we won teams we can and should win against, but that for sure doesn't count us among "title contenders". There are clubs like City, Liverpool, Arsenal who are in my opinion ahead of us, there is Brighton too who easily dismantled Man United away. Chelsea, Man United, Newcastle will be back in form surely too.
I must say what is Brighton doing is amazing. Winning eleven from Manchester costed them all together only 16 million pounds. If you ask me that what people from Brighton are doing is real knowledge. No matter how "big 6" are chipping away them they remain good. Coach gone, they get another one and play even better. Players like Cucurella, Bissouma, Trossard, Caicedo went away and you can't see difference in their game. :) Very, very, very serious people with very big knowledge are working there.
I must tell I am afraid of our next game vs Arsenal. Our squad is young and I don't know how will they react on hot hostile atmosphere on Arsenal ground. Martinelli got injured in last game, but Leandro Trossard is very quick and dangerous and plays with both feet. I don't know how will Pedro Porro stop him. On the other side we will watch Saka vs Udogie. Italian was good so far, but he's very young and it will be surely interesting duel. Midfield with Odegard and Rice is not for underestimating for sure just like referee PGMOL will appoint will not be surely. I hope they will not be so radical to let Craig Pawson for referee.
Good thing is they will play Champions League during midweek and that will take some energy from them. That might be our chance. I know we have quality in Maddison, Bissouma, Son, Romero, Vicario, that we are better team now then last season, but we should not put pressure on back of our young squad.
We're going to play vs stronger squad, hostile fans and PGMOL. We are surely not favorites in that game. I'll be satisfied if we don't make their job easier with scoring goal for them or making some event which could lead toward red card and if we don't fall under influence of atmosphere. Brave play, giving 100%, good intelligent movement on the pitch supported with good right time passing, creating 4-5 chances, dangerous shots and smart defending are enough for me in this game at this stage.
North London derby week is in front of us, let's try impossible. COYS!