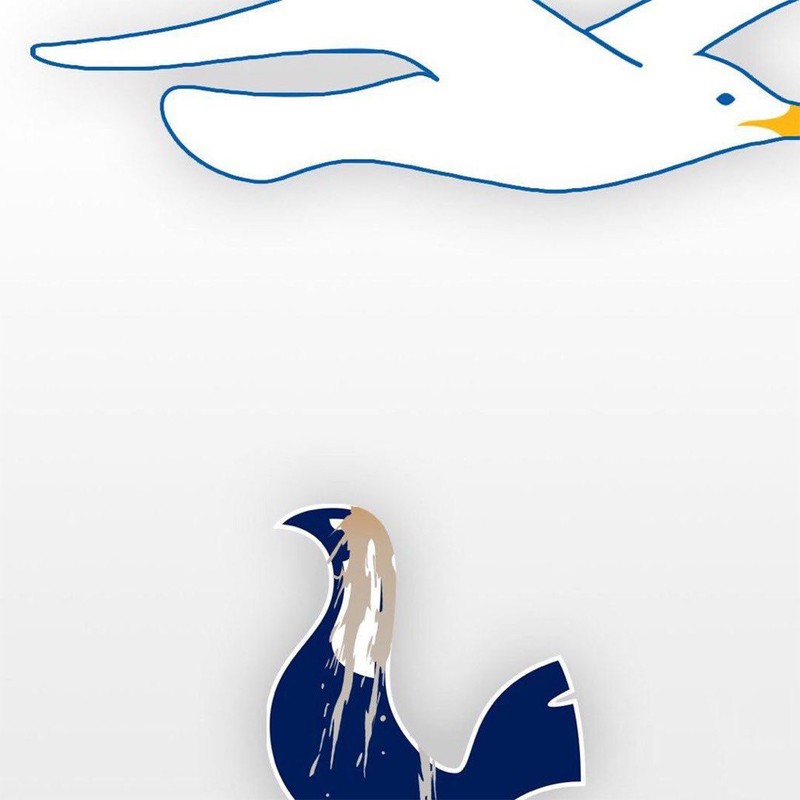 Tottenham switched on into well known spursy mode in today's game against Brighton. Spursy Spurs lost easily 0:1 without making single strike on Brighton goal! It was same old good Tottenham we know for last couple of years. Disinterested players jogging or walking on the pitch, passing backwards or sideways, believing win will be gifted from sky without any smallest effort. Well sky was not that merciful today.
Tottenham coach and the best player talked about 8 or 7 finals to go, importance of top 4 for club, players and fans just to show anemic, bloodless, disinterested performance. I can handle loss, but loss in this way where I deeply believe players didn't do their best on pitch is to much. Bentancur had shocker, Hojbjerg was pathetic, wing backs Regulion and Royal were clueless, Son had bad day, Kane had day off, Kulusevski is lucky not to get red card in first half, Romero tripped himself inside the box and give Brighton chance and goal at the end.
Only two actions we saw in second half ended with Son's strikes got blocked and there was one where Regulion get little late and ball flied in front of him. Players from the bench Lucas, Winks and Bergwijn couldn't do anything too. Entire squad looked leggy, clumsy and in one word pathetic. What one week of Conte's absence from training ground can do to this team!
Good advice for for the future would be to talk about next games like quarter-finals and not finals because we are famous for not showing up in finals. Calling next game as final is just making us not showing on pitch. Some say it was early kick off in 12:30 and players are sleepy, we'd give them couple of goals if game was played in 15 or later... That rises question are we professional club or not ?
I saw one good tweet about this top 4 race in Premier League. Picture showed 3 retards fighting in the mud and comment was Arsenal, Tottenham and Manchester United fighting for 4th place. If I am UEFA I'd revoke one place in Champions League from England clubs because 4th clearly doesn't deserve to be in this competition.