Good day and welcome to another sport update, I hope you are prepared for what lies ahead as we have a lot of talking point to discuss. Many people chatted me and told me that they saw that I am not too into this World cup. To some extent they might be right but to another extent they are wrong. You might think that I am not into the World cup but you are right. The reason why it looked like I am not into the World cup is simply because my team didn't make it to this stage of the competition, that alone has been something that has been worrying my mind and heart. I am really pained seeing that my country won't be represented or there is no body representing us. We all knows how enjoyable it is seeing that when it comes to the World cup your team is there. We all knows that the World cup happens every four (4) years, this is one thing that beautifies the competition and at same time makes it amazing and unique. Since it always takes time to organize or set up the competition, we all knows that seeing your country missing out on it won't be something you would easily wants to embrace.
I believe as per what I am trying to say above, if we are being asked to pay some money just to partake in the competition many nations will do it. Apart from nations, individuals will love to do this without evening thinking twice. This is to show or showcase how much they love, value and respect this competition. I place much level of respect and love in this competition so it is a hard thing to see that I won't be participating or engaging with other as it starts. For your information the competition just started, there is time for me to still grow into the competition so I will advice my fans that are depending on me for possible update to take a cold chill, I will definitely make sure that I give us major update regarding this competition.
Qatar is one country that I so much loved, this is holding to the fact that the country is so beautiful and that alone is something that keeps drawing and attracting my time and attention. The country has been one that has really attracted my attention just like what I said above, I will forever support anything that comes from there. As per the competition I must admit that Dubai is doing this simply to showcase their country to the world. We all knows that when it comes to global competition like this, Dubai is not that big name country that you will see everywhere, when it comes to sport or soccer they are still far from what is expected.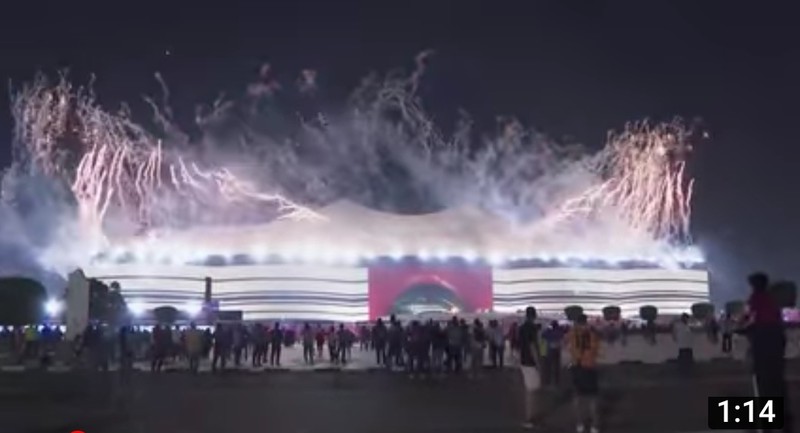 In a long run they are one country that I see loosing out on their first match as host country. It is possible to happen but it happens on a rare case. This is the simple reason why I was not impressed and happy about their first outing, I was not expecting them to lost to Ecuador but I sat down and saw how they played with all levels of seriousness but at the tail end they lost when I never expected and wanted them to lost. Well, just like what I hinted above they are not too into this stuff and I am really glad seeing that they are beginning to key back into this amazing competition. This is something that I am happy about.
As per the start of the first match that took place between the host country (Dubai) and Ecuador we all see how beautiful and glamoring the entire place looks. I watched the match with all level of happiness and anxiety on same scale. On that day which is two days back I wasn't expecting the host country to win the match, this is holding to the fact that I knows that they might be prepared for this competition in terms of beautifying their country but the team is still young, they needs a lot of work to do. The match started between both team and it didn't take that much before Enner Valencia scored in the 16th minute for the Ecudor side after missing out on first penalty opportunity in the 3rd minute.
The moment the Ecuador side scored their first goal I knows that it will be difficult for the Dubai team to bounce back in place. Well, same man called Enner Valencia scored again for the Ecuador side in the 31st minute to makes it two (2) nil in the 31st minute. The assist of that goal came from Angelo Preciado. As we have it, that is what ended the match for both side and I must admit that the Dubai team still needs to be in this competition, they should ship in little effort and they will gets it right.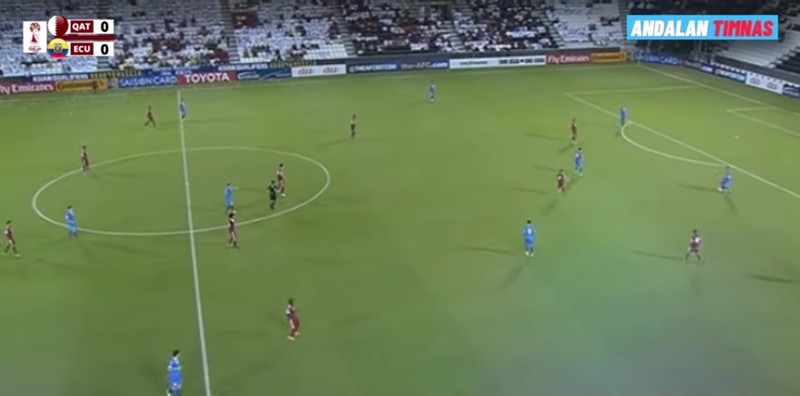 Photos from YouTube
I will end the post here, if you have anything else to say please air your view by commenting under this post.