Apart from Qatar being the host of this competition and also at the tail end making this competition interesting and amazing, I must admit that every other thing in this competition has been amazing, superb and fantastic. I have said it time without number that this will go down in history as one of the best World cup that we have seen so far. This is holding to the fact that they are many interesting things that is happening currently. World cup are meant to showcase talent. Why to some it is individual talent, to others it is not so, it is an avenue for us to make sure that we showcase our country to the World. For whatsoever reason you are participating in this world cup you should knows that they are all valid reasons except if you have the mind set that you are here for your individual selfish reasons. If that is the case it won't be a welcome idea.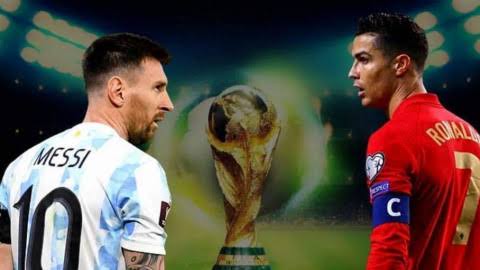 Since it might be the last World cup of these two goat, there is every tendency that they both will love to put in their very best when it comes to this competition. I am so happy seeing the argument from different fans about how good their goat is from the other goat. This is how soccer is supposed to be, we argue, we quarrel but when it comes to fighting it should be something we should do without anytime any day as a fans. The thing that makes soccer interesting is the ability to argue and quarrel aside that, just like what I hinted above, fighting should be out of the scene no matter what. As a fan I know how I enjoyed the argument aspect of any given sport or soccer activities, it makes me really happy I must admit.
Deviating from the above talk about fans and argument and discussing about the two most talked about humans in the soccer ecosystem or referring to the two most talk about humans in soccer history, Lionel Messi and Cristiano Ronaldo has made the ongoing World cup competition which is being held in Qatar more appealing, amazing and fantastic. This is holding to so many reasons and one of them is the fact that they both are currently channeling their best form into what they are doing currently. The reason for this is simply because it is going to be their last World cup competition. Since it is going to be their last we all knows that they both will love to ship in all their best performance. While some are criticizing Lionel Messi we all can see that he has scored two goals in this competition. The goals came in the match against Saudi Arabia and Mexico and with their last group stage win against Poland they will now be playing against Australia in the round of 16 encounter. We all knows that when it comes to competition like this you should never toil with any team as they will ended up defeating you in all ways. Since it is now round of 16 turn we all should brace ourselves for the worst as they won't be second chance for any team, you have to do your best if you want to progress to the next stage of the competition.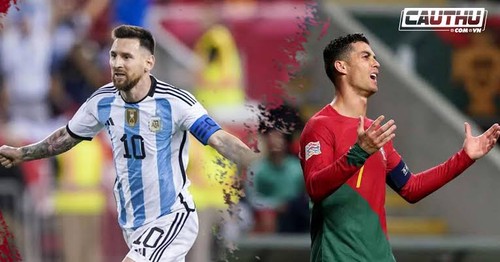 Since it is just going to be one chance, Argentina should be ready because Australia won't be making it easy for them. It is going to be a difficult and interesting one along the line. Lionel Messi will love to see his team scaling to the other stage of the competition which is the Quarter final. Well, if they wants that to happen they will need to prove it or makes it happen by dishing in their best, well, let the better side wins.
Cristiano Ronaldo on the other hand is doing amazing well. His team Portugal has played two matches in this competition and with the way things are going there is every tendency that they are already in the next phase of the competition which is the Round of 16. On their last leg they will be playing against South Korea. Well, a win or loss or draw will take them to round of 16 and from the look of things we all can see that since the start of the competition Cristiano Ronaldo has scored just a goal and it was against Ghana. With just a goal for Cristiano Ronaldo and a two goals for Lionel Messi it shows that Lionel Messi is ahead of Cristiano Ronaldo in this competition.
Photos from YouTube
I will end the post here, I hope you love it.