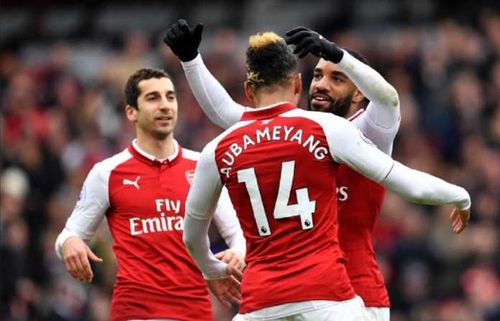 When Arsenal bought Pierre-Emerick Aubameyang last January from Borussia Dortmund for £ 60 million, the public regarded his arrival as proof of club discontent about Alexandre Lacazette's performance. The French striker has had difficulty adapting to the culture of English football since moving from Olympique Lyonnais in the summer.
Lacazette scored 17 goals out of a total of 39 appearances throughout the competition. His record is very different from the score 36 goals from a total of 39 matches throughout the competition, in his last season with Lyon. That's why the club bought Aubameyang last January.
Nevertheless, Lacazette did not see Aubameyang as a rival for Arsenal's front-line berth, but as a teammate. Tandem who can play together as the spearhead of London Cannon.
"I never said that Aubame's arrival was bad for me, just the people in the media who said it. I'm happy because I know I can play with him, "said Lacazette
"I do not see it as a rival but a teammate. So, from the beginning, I was happy with his arrival. Of course, nice to have a good relationship off the field. If people are well off the pitch, then the younger will play when playing. "
Both are able to play together without having to replace each other in a match. Assuming Unai Emery implements a 4-2-3-1 tactic, then Aubameyang can be placed as a wing attacker, while Lacazette is the central striker, backed by Mesut Ozil and Alex Iwobi.

Sources