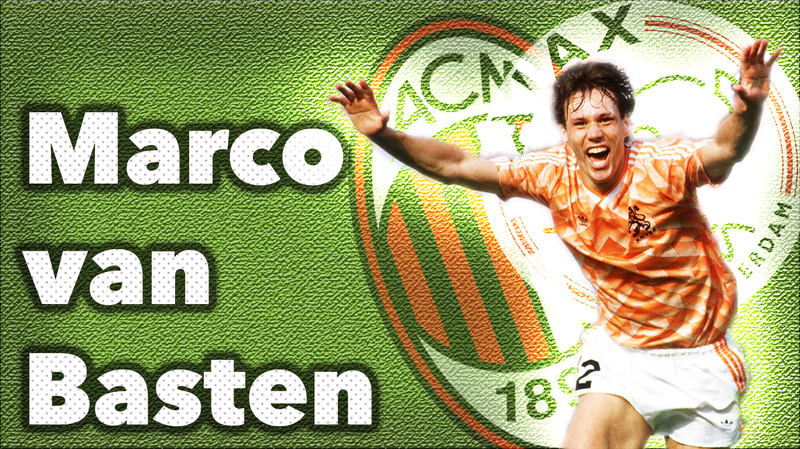 I can recall the moment that as a young boy I was watching the 1990 World Championship on TV. I was 7 years old and back in the days this was actually the first major tournament I followed from A to Z. Being Dutch, of course I was proudly supporting our national team. My mother even bought me one of these sticker albums, in which I collected all the players of the countries that were participating in the tournament. As I was watching the games on television in my orange jersey, there was one Dutch player in particular that caught my attention. A player blessed with so much technique and feeling for the ball; His name was Marco van Basten.
Although the tournament ended quite soon for The Netherlands, from that moment on I was hooked by the beautiful play of this fascinating character. It's too bad that I came to know him while he (which later turned out to be) was more or less in the autumn of his career. The older I grew, the more I got to learn about this legendary player and what he meant for Dutch football. That's why I decided to dedicate this post to one of my personal football heroes: Marco van Basten.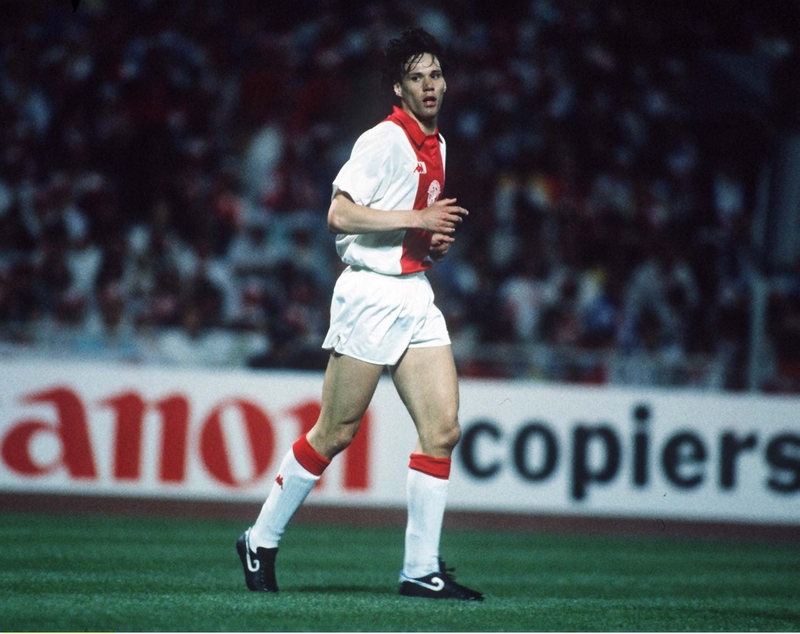 A promising young striker
Born in Utrecht, the Netherlands on the 31st of October in 1964, Van Basten started playing football at the age of 6. Right from the beginning it was already clear that Van Basten was extremely talented. After having played for a couple of local clubs, Van Basten signs his first major contract with Ajax Amsterdam, and at the age of 17 he played his first match.
As a striker, Van Basten grew out to be one of the supporter's favourite players. His high pace game and ball control was unrivalled and he was known for his spectacular strikes, capable of scoring goals with both feet.

Watch this beauty and don't forget to keep breathing!........
The Milan era
After 6 seasons, having played 133 matches in which he scored a dazzling number of 128 goals, Van Basten decided it was time to try his luck elsewhere. He moved to AC Milan and made his debut on the 13th of September 1987, playing against Pisa. Van Basten had a blazing start and scored many goals in the first 10 matches, however the second half of the season he was plagued by an injury at his right ankle. This injury kept him on the bench for most of the remaining matches, and it turned-out to be a recurring struggle throughout his career.
In the next season, fellow Dutch players Ruud Gullit and Frank Rijkaard joined him at AC Milan. Together they formed the so called "golden trio" responsible for a staggering number of goals in the seasons that they played together, which contributed to AC Milan winning a lot of prices, including two European cups.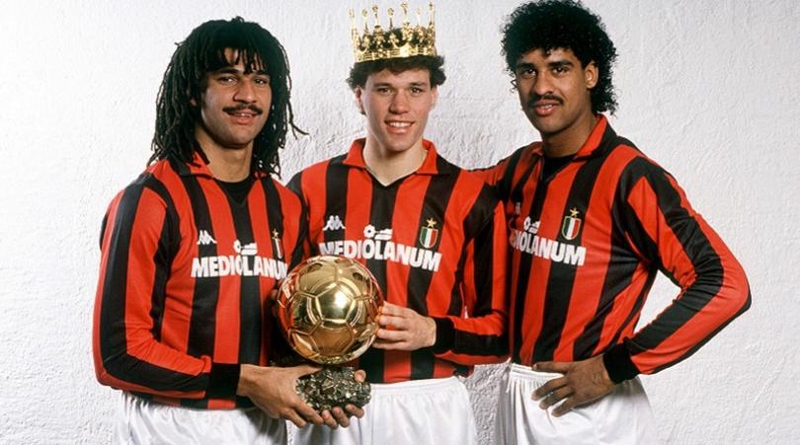 Success with the national team
1988 was also the year of the European Championship. The Netherlands made it to the final in which they played against the former Sovjet Union. Ruud Gullit scores the first goal after half an hour.
It's the second half and we are in the 54th minute. Deep into the half of the opponent, Arnold Mühren passes the ball through the air to Van Basten.
Then.... something magical happens:
A glorious career comes to an end
The Dutch team wins their first (and so far last) European Cup and the entire nation goes out of her mind. Thousands of people go to Amsterdam to celebrate the victory together with the team.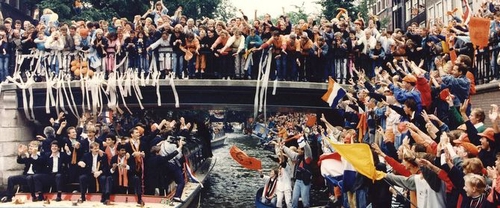 Van Basten continued playing at AC Milan, but his weak spot: His injured ankle, was making it increasingly difficult for him to play football. In 1995, after two and a half years not being able to play, he made his final decision to end his career. On the 17th of August 1995, right before the match against Juventus, Van Basten walks up the pitch once more to say farewell to 63.000 people in the San Siro stadium and a crying Fabio Capello.
A true goosebumps moment.....