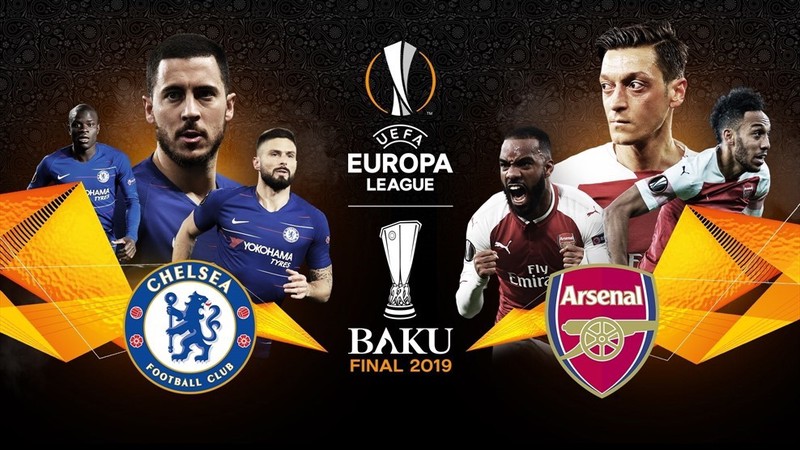 Finally, it is the dawn of all EUROPEAN TROPHIES. ALL ROAD LEADS TO ENGLAND. The UEFA Champion's league finals will be played between two ENGLISH TEAMS at wanda metropolitano. Also the EUROPA LEAGUE FINAL will take place IN Azberbaijan, BAKU between two English teams; CHELSEA VS ARSENAL TODAY by 8:00pm.
The new stadium was opened in 2015, with a capacity of 69,000. The sad part of the game/event is that few tickets have been made available for both set of fans, regardless of the stadium being able to hold close to 70,000.
Unai emery has said he prefer to play closer to London because they are two English teams and could move a lot of fans. He also stated that he doesn't know why UEFA has decided to move the event to Baku. The stadium is going to be full but not with the English Fans.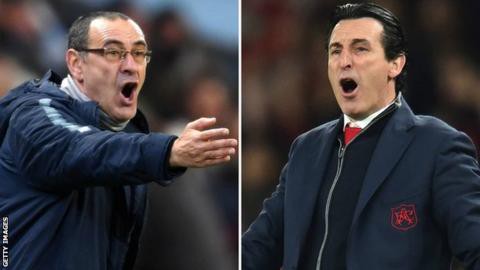 Emery may have made a point here. The plain truth is that not all the fans will make it to the arena. The decision has made many fans abruptly unable to consider the trip.
The political situation between Azerbaijan and Armenia has been so delicate and have made things complicated for Henrikh Mkhitarian, there is a doubt if he will make the trip.
MATCH ANALYSIS CHELSEA VS ARSENAL
CHELSEA;
A lot of bookies have fancy the blues to lift the trophy, though they are not 100% favorite team.
Ngolo kante is yet to recover from a thigh injury, though the blues are hoping he will make the XI. Rudiger is also ruled out with a knee injury, CALLUM ODOI also had Achilles surgery. All eyes will be on Loftus cheek to keep tighten the midfield for Chelsea. Sarri has faced a big decision on whether to put in Higuain or Giroud upfront.
STARTING XI ARE;
KEPA, AZPLICUETA, LUIZ, CHRISTENSEN, EMERSON; KANTE, JORGINHO, LOFTUS, PEDRO, GIROUD, HAZARD.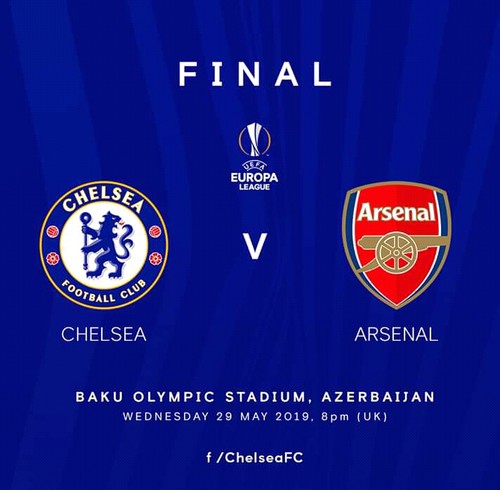 ARSENAL;
Ramsey will be missing the chance of signing off in style, the Juventus bound midfielder has been ruled out with thigh injury. Bellerin has knee injury, Holding knee injury, Welbeck has ankle and Suarez has groin injury as well. With all these stars ruled out Arsenal may find it difficult to win Chelsea, but we hope Unai uses his perfect tactics with the Europa to make it to next champions league by beating Chelsea.
Hitherto, the good news for arsenal fans is that Petre Cech will be fit for the last game of his career. Considering the fact that its against his former club, it's a fine end for the goal keeper.
ARSENAL STARTING XI;
CECH, SOKRATIS, KOSCIELNY, MONREAL, NILES, TORREIRA, XHAKA, KOLASINAC, OZIL, AUBAMEYANK, LACAZETTE.
WITH CHELSEA FINISHING THIS SEASONS PREMIER LEAGUE AT 3RD PLACE AND HEADED FOR THE EUROPA LEAGUE FINAL AND ARSENAL ON THE OTHER HAND FINISHED 5TH WITHOUT QUALIFYING FOR CHAMPIONS LEAGUE NEXT SEASON, WHO NEEDS THIS TROPHY MOST?