In good old times when BetScorum was young and full of hope, there were so many Italians who were active in betting & blogging. Yesterday, Betman left Italian odds with the Juventus–Atalanta derby match, but nobody showed up…
Therefore, Betman will have to keep sending Premiership tips, since there are a few Brits left at the betting platform… God knows why. Today we have an impressive plonkers derby match of a local type – both teams are seemingly from North London. What did the North Londoners do wrong to God to have TWO such teams? But let's leave questions aside, and try to give some answers.
Looking at their stats, you would be tempted to consider Arsenal favorites. They have 77 wins while Tottenpoultry has only 58 wins. Arsenal also has some slight chance to scrap an Europa League qualifications… almost as Tottenpoultry, who are trailing only one point behind. But they are so fond of their middle of the table position, that Betman really doubts they will be comfortable out of it. Still, miracles happen, otherwise life would be boringly predictable.
Today, some brave soul (Betman suspects it could be our @talesfrmthecrypt) has put quite nice odds at Tottenpoultry win, and Betman has to use it in the World famous Scorum Loyalty Program for Tipsters and Writers 2.0. May 2020 despite the fact that he has no in them whatsoever. No, not a tiny bit. This is pure value bet with the hope God will make life interesting again:
But why Betman doesn't really believe Tottenpoultry could win? Is it because they have expressed their clumsiness with great passion? Is it because they have won on the previous Betman's tip, and it is really hard to expect of them to do it again? Or is it because of their inherent style in the matches with a perceived stronger rivals?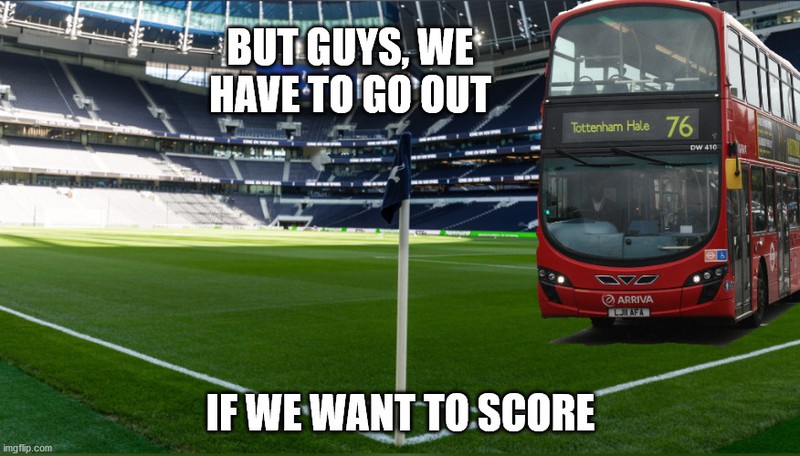 Or is it simply because they are a Tottenpoultry? Maybe Betman should consider under 2.5 as a safer bet? Never mind. Mind the gap in your wallet. It is growing bigger by day, if you risk or not. If you can't expect rise of SCR value, then you have to risk to get more of it. And, of course, you can chose any of the odds at BetScorum 'cause they are almost all Betman's… but this one suggested is not. So, you're not up against Betman if you accept the challenge.
You are up against yourself this time 😉