This post is greatly inspired by @Talesfrmthecrypt, as he made an identical post like this here. The difference being that the heading and contents or the message passed is innocently/indirectly opposed to mine.
We are into the January transfer window, one of the two times transfer of a player from one team to another can be made every year, the other being in the summer after the season.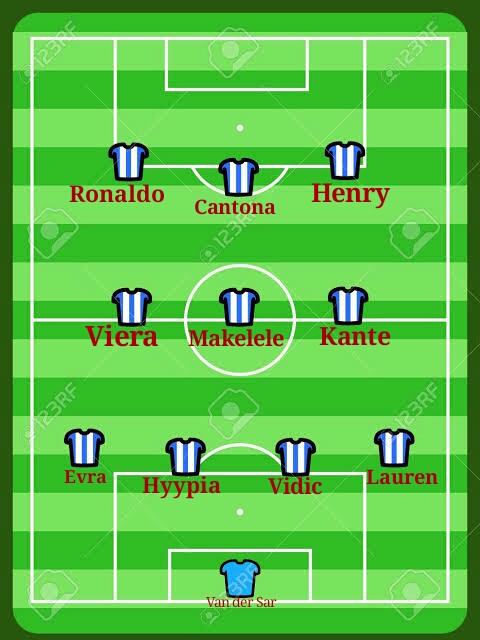 Over the years ever since the English league kick-started, there has been numerous transfers, some worthy of being bragged of, some unworthy. All in all, Tales presented the worst 11 from his own perspective here, I am putting down my best 11 from my own point of view. With this in mind, this prepared 11 was compiled based on money value, efficiency and legendary status of the player even after they left the team. I understand you might not feel the same way with this compilation and I apologize in advance, feel free to impugn whichever you deem fit but just as I stated earlier, it is compiled from my standpoint.
Without further ado, I present to you, the best signings of the English premier league....
Goalkeeper - Edwin van der Sar(Manchester United)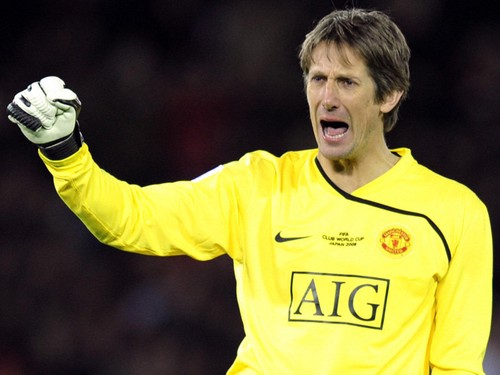 Alex Ferguson faced an uphill task in replacing Peter Schmiechel at United. Keepers like Fabien Barthez, Massimo Taibi, Mark Bosnich were all brought in but the shoes of Peter looked to be too big to fill, not until Ferguson found his missing rib in June 2005 after more than half a decade of searching. Van der Sar was bought from Fulham for a reported today's "chicken change" of 2 million Euro aged 34. He didn't succumb to the pressure hovering round the theatre of dreams, he stood tall in difficult moments, a good shot stopper, wonderful reflexes. You begin to wonder what a man of his talent has been doing at Fulham all those while but I have a feeling his successes at Manchester United is all down to age and maturity as he easily subdued the pressure and concentrated more. He won a Champions league trophy for the team and four premier league titles, making him the all time best keeper of the club after Peter Schmiechel.
Left-back - Patrice Evra(Manchester United)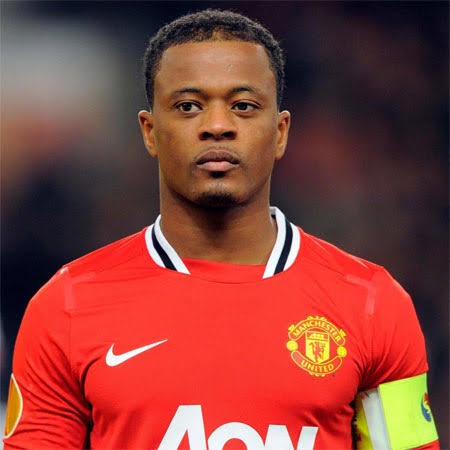 The reported 5.5 million Euro signing of Evra from Monaco is still looked at today as indirect pure theft. The France international was considered to be worth far more than that amount. Physically strong, energetic, athletic, you name it. Evra was a very important figure in the back for Manchester United and it is no mere luck that he won a Champions league title and five premier league titles with the team.
Centre-back - Nemanja Vidic(Manchester United)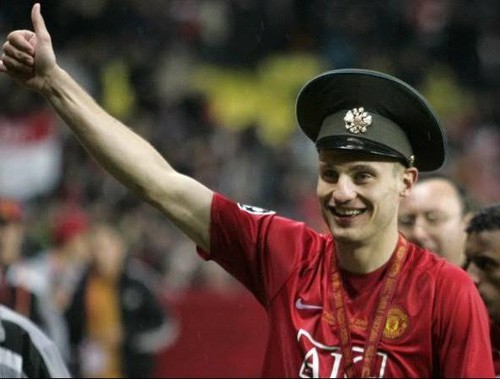 It seems my list is going to be filled with Manchester United players and signings but let us be sincere with ourselves, they are the most successful English club team and this man Nemanja Vidic played a crucial part in pushing them to that height and he was recruited for just 7 million Euro. Arsenal are still biting their lips today for missing out on the Serbian after he was recommended for signing by then scout Goran Milosavljevic, a year later Manchester United came knocking and the door was gladly opened to them. Vidic went on to form one of the best partnership in defence with Rio Ferdinand and won numerous trophies with the team, he is renowned for his ability to make crucial tackles and approaches every match like a war that is either won or there is no going back home.
Centre-back - Sami Hyyppia(Liverpool)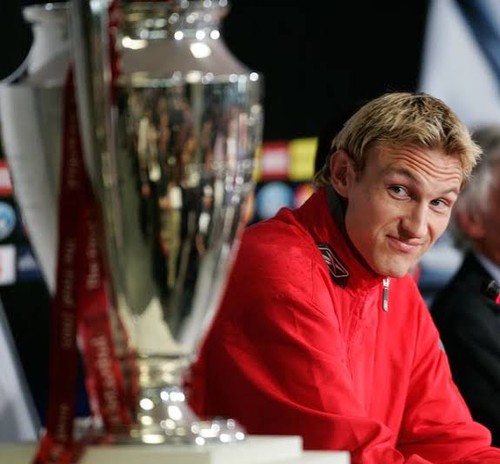 Sami was bought from Dutch team Williem II by Liverpool in 1999 for 2 million Euro. He went on to serve the reds for a decade and won ten trophies with team. His arrival and stay in the team wasn't all that rosy but he appeared to pick momentum from defining moments. He experienced a dip in performance at some stage and had the captaincy title collected from him. This improved his performance as it was like a burden was lifted off his shoulder. Coach Benitez's coversion of Jamie Carragher to centre defence alongside Hyppia proved to be a turning point in Sami's career as they both went on to secure the defence and won the Uefa Champions league that season. Big, strong and good with both feet, his partnership with Jamie is considered the best of Liverpool's history.
Right-back - Laureano Bisan Etame-Mayer(Arsenal)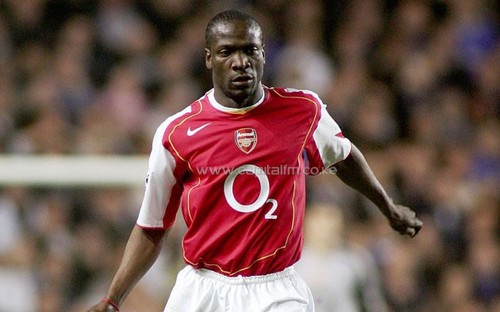 I had a hard time finding the exact fit for this position, I had to settle for Lauren because I feel he is the most successful amongst every right back bought into the premier league. The Cameroonian replaced Lee Dixon, another right back worthy of a place in the top 3 best right backs in premier league history. Lauren became Arsenal's first choice right-back and was a key player in their invincible show in the 2003/2004 Premier League season. He won seven titles with the team including two league titles.
Midefield - Patrick Viera(Arsenal)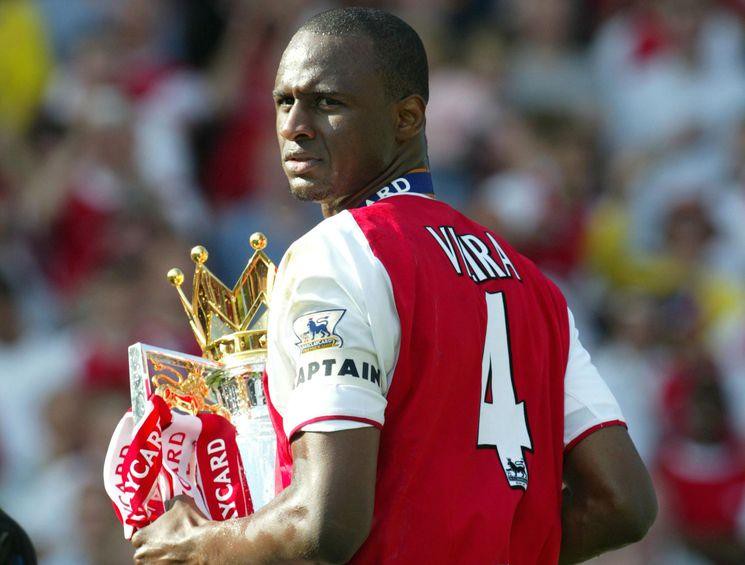 Vibrant is a perfect representation of a box-box midfielder. Due to limited playing time at Ac Milan, Viera signed up for Arsenal for a reported 3.5 million Euro fee. He was arguably the best midfielder of his time, instrumental in Arsenal's three consecutive second place finish behind Manchester united and part of the invincible team of 2003/2004. He racked up 9 titles for the team including three league titles.#
Midfield - Claude Makelele(Chelsea)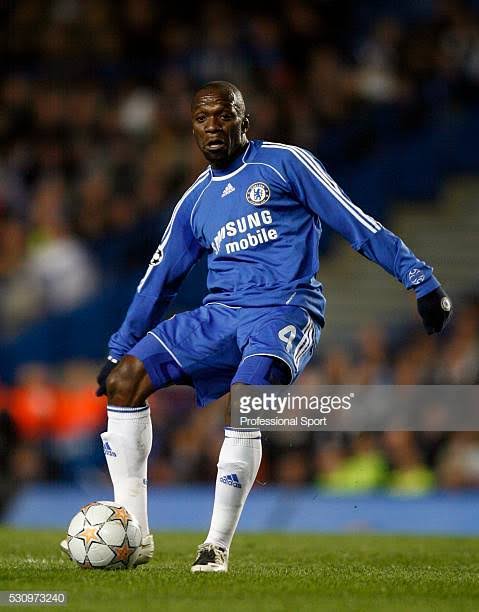 "Why add a layer of gold paint on the Bentley when you are losing the entire engine?" This was from French Legend Zinedine Zidane on Real Madrid selling Makelele and replacing him with David Beckham. That quote very much sums up what you need to know about Claude. He was just what every title aspiring team wanted. Strong, energetic, a solid and immovable rock and an extra number in defence. He does the dirty unnoticeable job for the team and allows every other player freedom. He was bought for a reported 16.8 million Euro from Real Madrid and was instrumental in Jose Mourinho's title triumphs. There are other wonderful players in Makelele's position but he is regarded as the best in his position as his work rate mixed with experience is unrivalled.
Midefield - N'Golo Kante(Leicester city)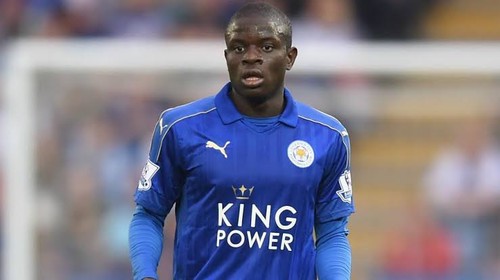 The France international currently plays for London club Chelsea FC but made his name at Leicester city. He arrived premier league from Caen in France and went on to take the premier league by storm. Was very crucial in Leicester's league title win in his first season and if we would be more open to the truth, that title win wouldn't have been possible without him. Strong, energetic, tireless, he is referred to as a "two-in-one" human being as the rate at which he covers vast amount of areas on the pitch is not human-like. Spent three seasons already in premier league and won two league titles. All hail Kante!
Forward - Thierry Henry(Arsenal)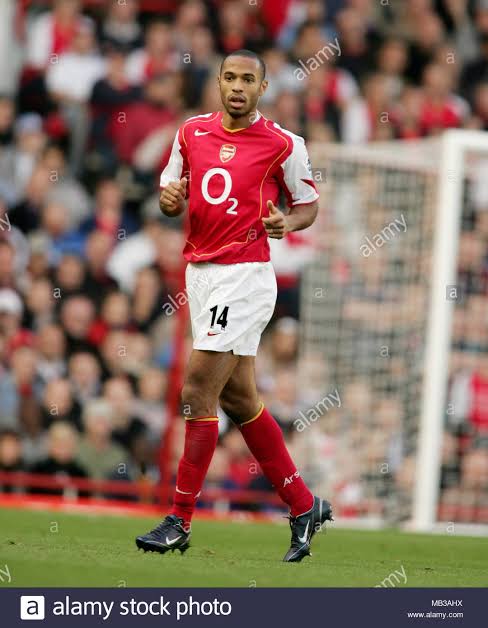 Henry is a perfect example of "sometimes in life, you have to take a difficult bold step for it might be the turning point in your life". Reportedly unsettled at Juventus, Henry made a move to unite with fellow French man Arsene Wenger at Arsenal. It was at the Emirates that Henry established himself as a world class forward. At first his talent and productivity was doubted after he went 8 consecutive matches without scoring and a complete season without a trophy and a scintillating performance. He didn't waver, rather he looked to improve himself and he got better season after season until his name was heard beyond the walls of the earth. King Henry won two premier league titles for the club and played a huge part in taking them to their first ever Uefa Champions league final, a trophy they lost narrowly.
Forward - Eric Cantona(Manchester United)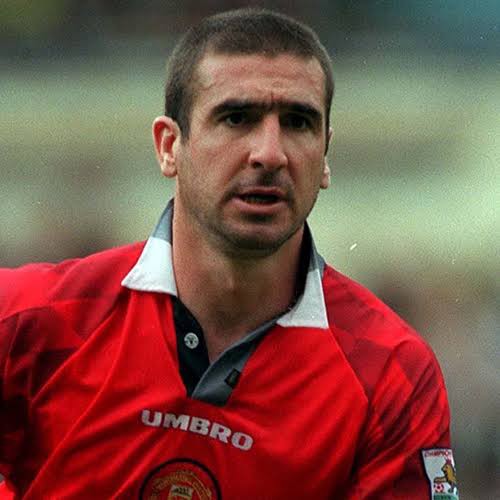 Set aside Eric's negative character and odd personality, he was one of the best strikers in his days. He is today regarded as the man that brought back glory to the door of Manchester Untied and their winning era was as a result of his coming into the team. When Cantona is available for selection and not serving bans on the bench or at home, he was an important part of the team. Scoring goals, providing assists, the French man bought for £1.2 million from Leeds went on to win four league titles on five years for Manchester United. The one year of lost trophy saw him serving a ban as a result of misconduct. Takeaway Cantons from Manchester United's history and I doubt they would have achieved half of their achievements today.
Forward - Cristiano Ronaldo(Manchester United)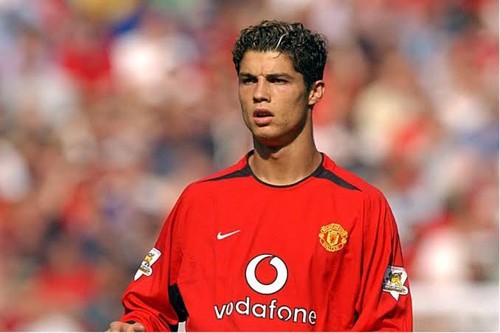 It goes beyond doubt that the best transfer manager or the manager with the best scouts of the 90s' and early 2000s' was that of Alex Ferguson. The Scottish seemed to pick up the best in the business and a £12.24 million buy of Cristiano Ronaldo from Sporting Lisbon was one of those very important buy from Manchester United. Ferguson wasted no time in going for Ronaldo after the young Portuguese gave players series of problems in a match featuring Sporting vs Manchester United. The Portuguese winger was skillful, classy, good with both feet, was a joy to watch, talent filled and apparently needed nurturing, Sir Alex saw all these and wasted no time in initiating a transfer. Ronaldo went on to become a key figure at Manchester United, taking the English Premier league by storm and playing a key role in numerous title triumphs including a Uefa Champions League trophy for the team. He later joined Real Madrid for a reported £89 million fee, more than seven times the amount he was bought.
This is my 11 and I had a tough time choosing players as there are enough quality transfered players that fit into these positions. Let your thoughts known in the comment section...
THANKS FOR READING..
Note: All images are Google sourced