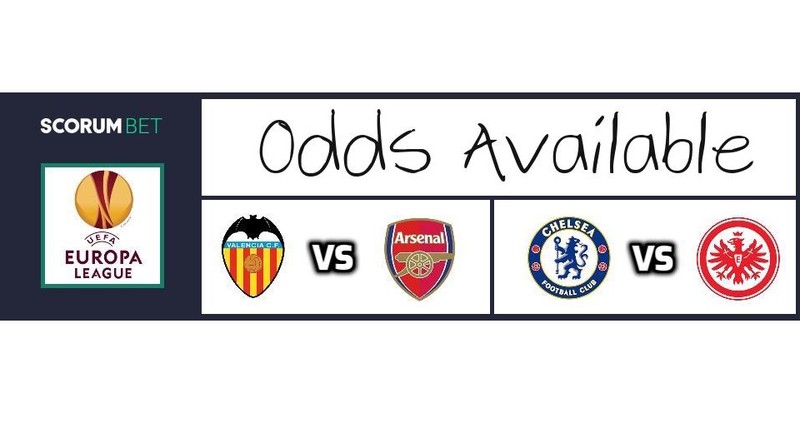 I put up decent odds on nearly all betting options that are available on Betscorum for the Ajax vs Tottenham match yesterday. This post is a follow up on how things have played out along with more odds on today's Europa League Semi-Finals.

---
I planned to make a long post breaking down all the fundamental reasons (in my view) on why the entire Scorum platform is suffering the last couple months along with some more possible solutions, but I simply don't have the energy for it right now. Making a post like that properly would easily take up 4-5 hours and the chance of anything changing feels like slim to none. I might make it later during the summer soccer break when Betscorum will likely be a total ghost town.

Some of the bets that I offered on the Ajax vs Tottenham were taken up and I'm still convinced people are wanting to bet if decent odds were available consistently on the Betscorum betting exchange. Doing this manually takes up a lot of time (took me a bit over 60 minutes to put up all the Europa League match offers today) and leaves the one who puts them up very exposed. I wrote yesterday how 1 sided action along with line movements and the fact that it takes up a huge amount of time makes it almost impossible to manually act as a bookie on the platform.

I would be more than happy to stake my SCR to offer odds and liquidity if there was an automated way to do so sharing in the profit or taking the loss. I wrote about Moonsteem 2 months ago (See Post) who allow investors to stake their Steem that acts as a bankroll for the betting game and pays out dividends. A system like this could be implemented on Betscorum and really help the entire platform forward.

I honestly don't understand the logic behind devs currently building a separate centralized betting website. (If anyone can explain please do so in the comment...)

---
Anyway 445 SCR from the offers I put up were taken yesterday (adding a total of 1042 volume to Betscorum), most action as expected was 1 sided with around 70% on the favorite with some of that on the over. A last-second goal for Tottenham turned an overall -55.59 SCR loss into a +269 SCR profit.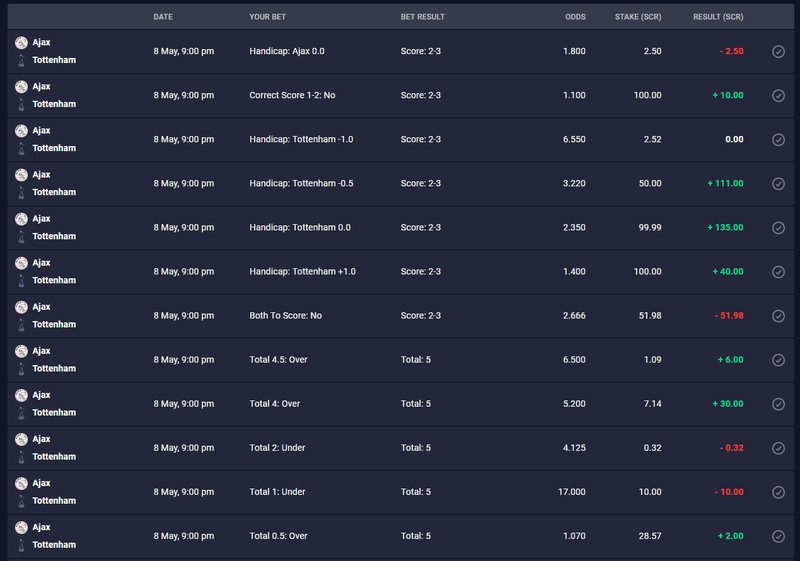 ---
Europa League Semi-Finals Odds Offers Today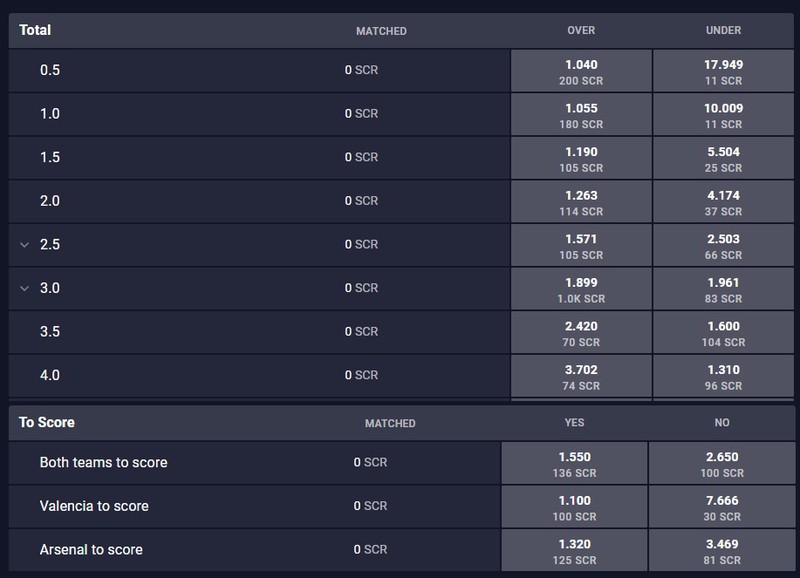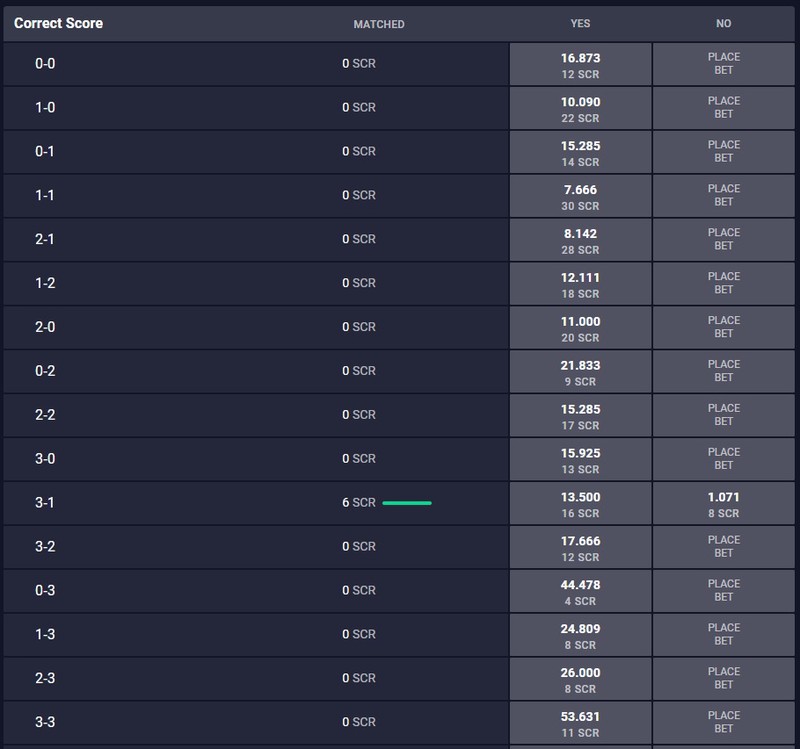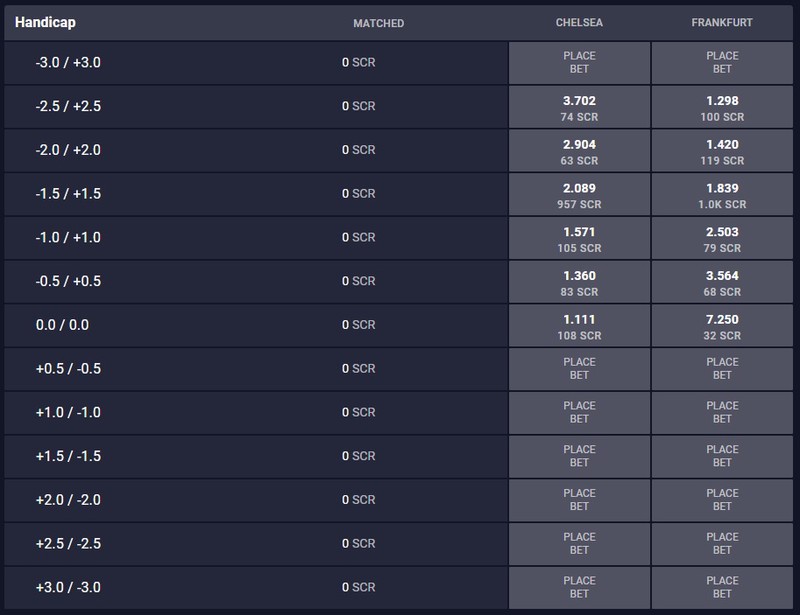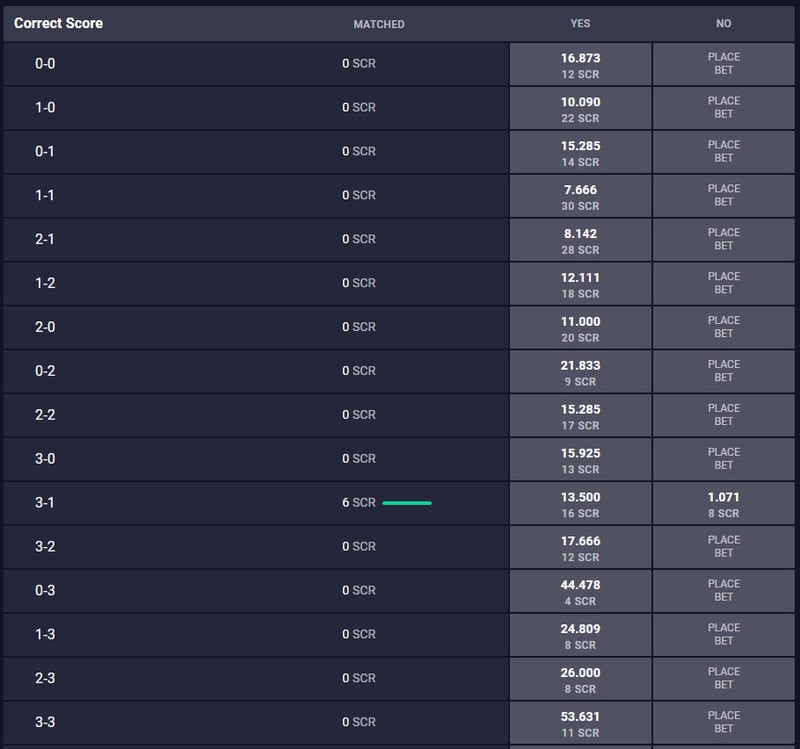 ---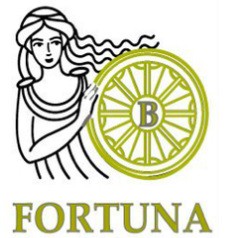 @fortunabetting is also an initiative on Scorum that offers boosted odds on specific matches making them nearly guaranteed +EV . They are usually gone pretty quickly so you need to be very fast if you want to get the good odds...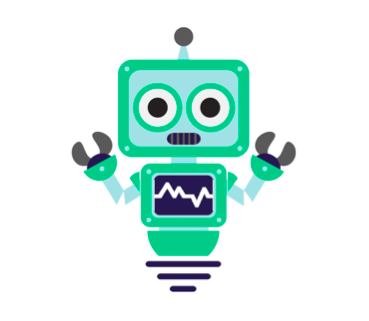 Make sure to also check out and support the incredible bet.bot initiative created by julienbh / waveyourflags that provides odds on many of the available soccer matches on Betscorum often at 10% better odds compared to Pinnaclesports. ---> Discord Server Link

---
Good luck to everyone who ends up taking some on Betscorum!