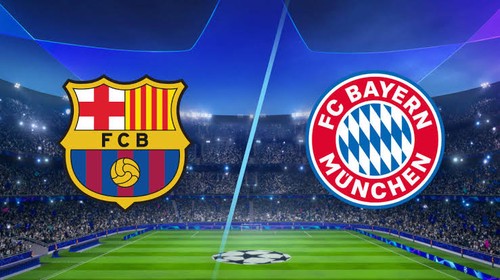 The biggest competition at the club level would kick off later tonight and I am sure I am not the only person who is excited about seeing the Uefa Champions League kick-off again.
For people who are new to the football world, it is a competition hosted by Uefa involving all European leagues.
Last season we saw how Chelsea work hard to reach the final under the management of Tuchel. They didn't stop at that, the London club went on to win the title after defeating Manchester City.
Today we will be seeing several matches across Europe and I would talk about the Barcelona vs Bayern Munich fixture in the article, you can subscribe to my page to get the preview and review of other matches happening later.
Lots of eyes are on this particular feature after what happened between the two sides in the 2019/20 season, Barcelona suffered one of their heaviest defeat in the history of the club as they were thrashed 8 - 2 by Bayern Munich who eventually went on to win the title that season.
The experience would be an unforgettable one in the history of the competition and I wonder how Barcelona would be able to handle the memory of playing against the same side again.
Unfortunately for Barcelona, the Bayern Munich squad remains deadly as usual and we could be seeing numerous goals flying in today at Camp Nou. The Bundesliga Champions have scored 28 goals in 5 matches played in all competitions so far this season and this is one thing Barcelona should be worried about. Bayern Munich doesn't get tired of attacking and they are known to always put pressure on the attack even when they have secured victory already.
Barcelona on the other hand shouldn't be written off as they will be playing in front of the home crowd without the service of Lionel Messi who joined Paris Saint-German some weeks ago. The fact that Messi wouldn't be playing doesn't reduce the team's chances of getting a victory since they are doing great without him in the Spanish La Liga.
Aside from the 8 - 2 defeat in 2020, Barcelona has a fair home record against Bayern Munich and I think they will work hard to maintain the record and probably avenge the embarrassment the German team cost them back then.