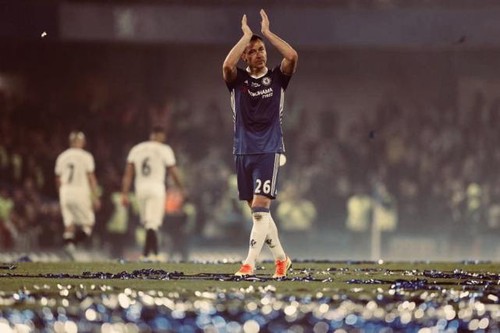 John Terry one of the most iconic football player of the last decade just announced his retirement from International Football.
The England International is in the League of those defenders who is not shy to come forward and score goals when they matter.
He served as the Sergio Ramos of the blues and racked up 42 careers goals from 530 appearances for his various clubs.
The Captain, Leader, and Legend has a lot of trophies in his cabinet, including 5 Premier League trophies, 5 FA Cups, 3 League Cups, 1 Champions and Europa League respectively.
He also has various remarkable individual awards. He won Chelsea POTY twice, FIFA TOTY five times and he won the PFA Once.
He set a pretty neat record while in Chelsea, no defender has netted more goals in Chelsea history than John Terry and frankly I believe that it will be a long time before that record is threatened.
Marcos Alonso looks the part, but he is yet to pull the kind of Influence that Terry pulled.
John Terry also has a total of 759 career appearances with a total of 78 Caps for England.
He is still going to be actively involved in Football as he is pursuing a career in management.
I believe that this is the best course for him as he is a proven leader and he would have no problem leading any team. I even see him getting a job at Chelsea in the near future.
His leadership spirit is indomitable as he also captained Aston Villa last season and the club also wants him to become a part of the new coaching staff.
There are already talks that he might become an assistant to Thiery Henry who is on track to become the next Aston Villa coach.
But no matter what happens, he will still be a Legend of the game, one who was never afraid of adversity. Even though I am a United Fan, I have always admired the Team spirit of John Terry.
_______________________________________________________________________________________
Thanks For Reading
Follow @ogochukwu