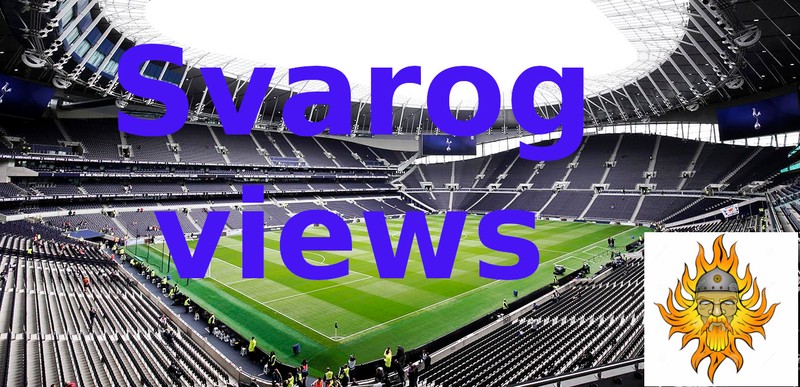 Eintracht and Tottenham shared points after 0:0 draw in Frankfurt. It was very live game with both clubs playing with attacking formations and it is real wonder how result stayed goalless. Fans could see effort, big wish to get the ball, good discipline,a lot of running, but also what London club is missing. Passes between players in final third were bad, key pass was missing most of the game.
Two central midfielders were in my opinion very good. They dominated hosts with wing backs and central defenders. Yes there were 2-3 mistakes which lead to chances for Eintracht, but fortunately we are not only club which missed chances last night. One was saved by Lloris, while they sent ball over crossbar twice. Among those back 3 Romero looked like himself in first half, while Lenglet was very good too.
We had 6-8 chances, but Son and Kane missed some which they usually convert into goal. Son had bad game, his every attempt of key pass toward Kane was to fast and England captain was unable to get to the ball. Kane had also few bad passes, but what went on my nerves was near the end when he destroyed promising attack and ruined wonderful Hojbjerg's pirouette which sent two Eintracht players out of play. Dane sent right time forward pass toward Kane who stormed toward goal and tried to dribble player in front of him and easily lost the ball. One who went on my nerves the most was Richarlison. Brazilian who thinks he is Pele tried to make some tricks like I go left while ball goes right and lost couple of balls like that. He is in reality unable to pass ball toward teammate on 5m distance! In one situation in 57th minute he tried some trick and ended up in out with ball like clown. I don't know if that is because he can't play on right wing or because of lack of knowledge. Brian Gil who came in instead of him was also nothing. Poor lad tried to run, dribble, but he is so weak in duels that I don't think he has future in Premier League or in this club. There is just not enough strength in this lad.
Let me tell you something. For those 3 who are playing upfront Dejan Kulusevski is football Albert Einstein. He was so badly missed last night. They all three lack football intelligence and Deki is the only one who can improve things. Imagine you played entire last season to be in Champions League and then you can't score single goal in 3 games in not so hard group ? How does it sound to you Harry Kane and Son Heung-min ? Why is that ? When can we expect good key pass ?
With this point we have chance to go to elimination phase, but what if we bump on Bayern, PSG, Real Madrid or Barcelona there ? That would be hard to watch and require pills for calming down. With this type of bad passes we are doing now we don't have a chance to do big things we hope we can do. We need to go to market in January and get someone serious, someone Conte wants, someone who will instantly make us better, not someone for future!