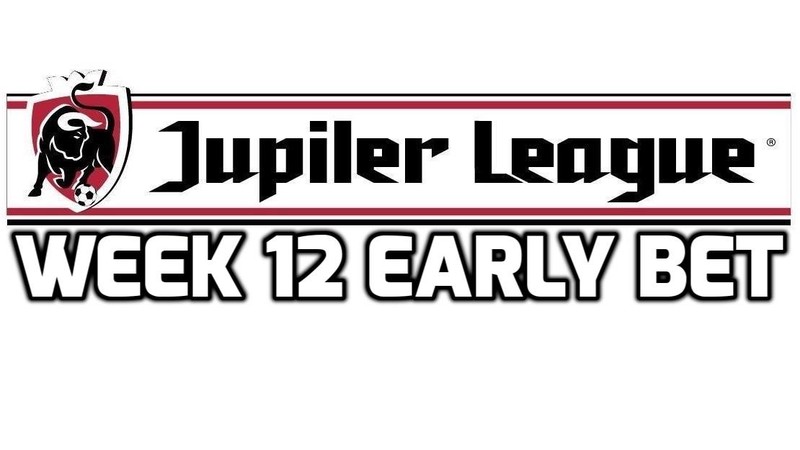 Unlike last month, the pre-game bets have been stone cold in october so far. Variance works in strange ways and there is not much that can be done to control it aside from always applying proper Bankroll Management and look at the longer term picture which right now looks very bright still running very much above expectation.

There is one bet I like early this week in the Belgian League and want to take some extra in BTC on it...

---
Lokeren vs Oostende
The bet I'm liking in this math is the first half under. Both are not free scoring teams and mostly got the average goal amount from conceding goals against better teams. This overly tends to influence the asian total line. Both are also very much drawn towards slow starting matches and more open endings of matches. Their 1H-2H goal ratio the first 10 weeks was 75% & 81% in favor of goals in the 2nd half. Against the 1H Under 1 line they are 6W-1L-3P. This also is an extremely important match for both teams. This often translates in coaches setting a priority to keep a clean sheet without overly taking risks. From my own estimations it is slightly more likely to see no goals in the 1st half compared to 2+ goals.

--------------------------------------------
Date | 27/10/2018
Bet | Lokeren vs Oostende 1st Half Under 1 @ 2.073
Stake | 0.01 BTC (10mBTC)
Bookie | Nitrogensports (bet ticket)
--------------------------------------------
Bets October 2018 (Posted on Scorum)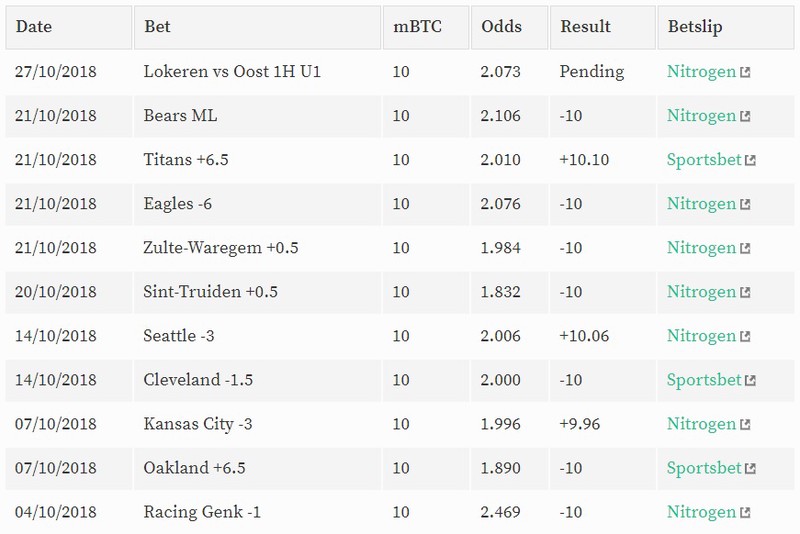 Previous Scorum Bets Records
Sep 2018 | 13W-0L-1P | 140 mBTC Staked | +141.82 Profit | +101.3% ROI
Aug 2018 5W-1L-2P | 80 mBTC Staked | +45.47 Profit | +56.84% ROI
July 2018 7W-4L-0P | 110 mBTC Staked | +44.79 Profit | +40.71% ROI
Total | 25-05L-3P | 0.330 BTC Staked | +0.23208 BTC Profit | +70.33% ROI
---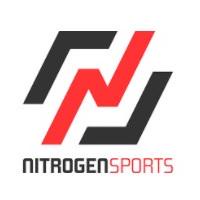 I have been using Nitrogensports as my main BTC bookmaker for over a year and have had very good experienc so far and also get a solid B+ rating on Sportbookreview. They offer market leading Pinnacle odds, have good limits. I place all the pre-game bets there just before posting. affiliate link / normal link

---