I'm making these posts weekly as a way to track my personal pre-game handicapping results along with my live betting action on Belgian Teams. These posts will always contain some insights when it comes down to my general approach and what I do to increase my chance of beating the market.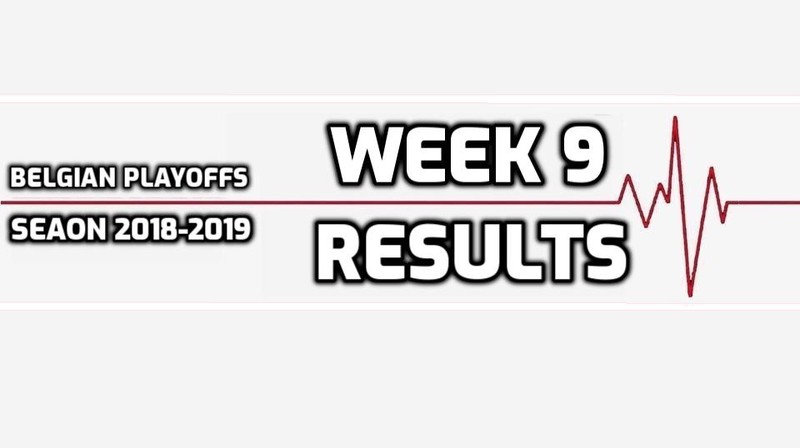 This was by far the lowest volume week of the entire season. I am keeping up my consistent posting routine making a report on it even though I like to stick to a maximum of 1 post a day.

I continue my very selective end of season strategy and there were simply very few matches with good betting setups both pre-game and live this weekend. There was on top no radio coverage on all six Playoff 2 matches and the match between Antwerp and AA Gent.

Racing Genk is the deserved Champion after playing a 1-1 Draw against Anderlecht. Club Brugge will be highly disappointed as they lost 2-0 against Standard who played with 10. Lots of twists and turns at the end of the season and places 3 and 5 both still have to be played for this weekend.

I got some good early positions on both Genk and Club Brugge at -0.25 line. Luckily the limits were really small and loss was limited. On the good side, I have been looking for ways to trade in and out of under positions taking some guaranteed profit with limited risk. Where I used to aim for middle positions during the season, I have now switched to higher odds options un under bets at times when there are no signs whatsoever of a goal coming in a match. They usually drop really quickly making for a very quick trade. I still have to look for the most optimal way to execute it but I'm hoping it will become something I can use on a more regular basis next season.

---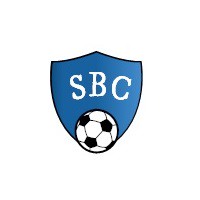 Despite the few bets I still managed to get the 3 biggest ones on the SBC Discord Server this week. 2 Weeks from now I will make a final live betting record update the wrap up this 2018-2019 Season.

Discord Live-Bets

Zulte-Waregem 1H +0 @ 1.90 ( 0-0 20') WON
Eupen +0 @ 1.91 (1-0 52') PUSH
Standard vs Club Brugge Corners Over 17 @ 1.98 (80' 2-13) PUSH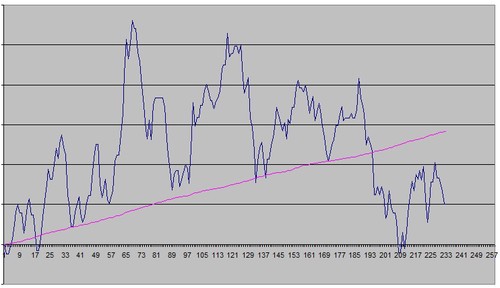 I'm still up during the playoffs and hope to keep it that way. I won't stay away from bets just not to take the risk though.

---
Previous Personal Playoffs Results
Week 09 Results 09 Bets | 02W-04L-03P | Staked 03.71u | -0.027u Loss..
Week 08 Results 16 Bets | 09W-06L-01P | Staked 07.40u | +1.243u Profit
Week 07 Results 39 Bets | 15W-18L-06P | Staked 14.28u | -2.908u Loss..
Week 06 Results 40 Bets | 18W-19L-03P | Staked 16.02u | -1.477u Loss..
Week 05 Results 39 Bets | 22W-11L-06P | Staked 14.27u | +2.420u Profit
Week 04 Results 13 Bets | 03W-06L-04P | Staked 06.22u | -1.374u Loss...
Week 03 Results 12 Bets | 03W-08L-01P | Staked 05.54u | -2.021u Loss...
Week 02 Results 19 Bets | 13W-04L-02P | Staked 09.09u | +3.917u Profit...
Week 01 Results 45 Bets | 23W-15L-07P | Staked 17.57u | +1.228u Profit...
Playoffs 2018-2019 Total Results
232 Bets| 108W-91L-33P|Staked 91.10u|+1.001u Profit|+1.11% ROI
Regular Season 2018-2019 Results
1090 Bets| 489W-460L-141P|Staked 537.860u|+13.297u Profit|+2.47% ROI