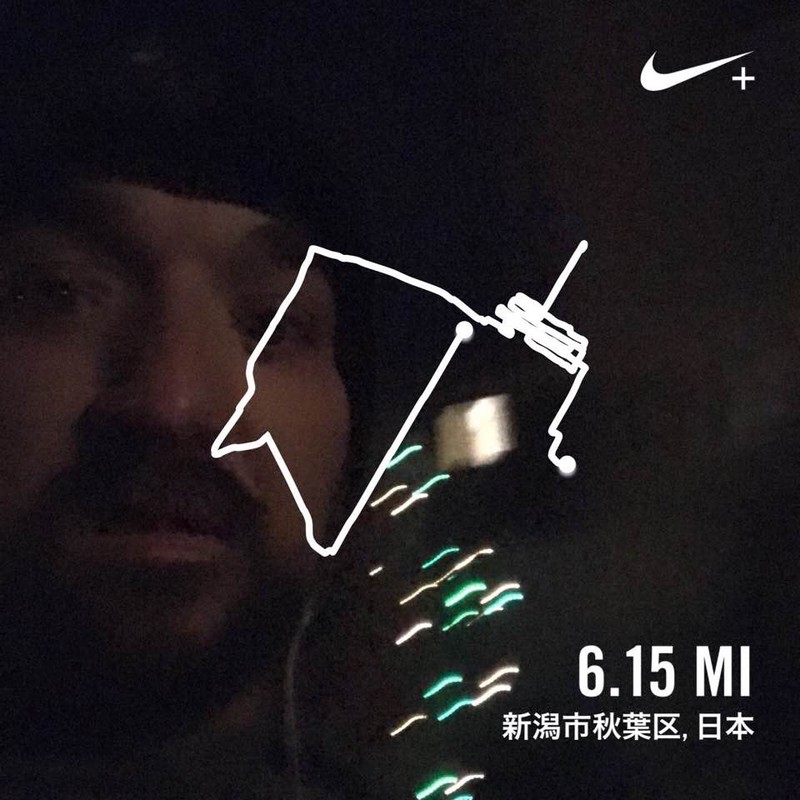 Hey everyone. Today I wanted to talk about something that is part and parcel to my distance running experience and journey. Music. I hope you'll enjoy this short video talk, and the playlists below. Peace!
Shizuoka Playlist 1
"Kids" - MGMT
"Gold Soundz" - Pavement
"Only God Can Judge Me (feat. Rappin' 4-Tay) 2Pac
"Running Wide Open" - Coma Cinema
"Revelation Blues" - The Tallest Man On Earth
"For Those About to Rock (We Salute You)" - AC/DC
"Black Math" - The White Stripes
"Cold Sweat" - Church of the Cosmic Skull
"Kaze Wo Omou" - Polaris
"Hot for Teacher (Live)" - Van Halen
"Laki Laki Pemalu" - Pandai Besi
"Heretics" - Andrew Bird
"Lisztomania" - Phoenix
"Call Me in the Morning (feat. Chip & Grim Sickers)" - The Streets
"We Are the Champions" - Queen
"High Hopes" - Panic! At the Disco
Shizuoka Playlist 2
"Running On Empty (Live)" - Jackson Browne
"Let There Be Rock" - AC/DC
"Holiday" - The Get Up Kids
"Someday I Suppose" - The Mighty Mighty Bosstones
"All right part2" - Asian Kung-Fu Generation
"Couldn't Get Ahead" - The Fall
"Animal" - Miike Snow
"Mer du Japon" - Air
"Under the Pressure" - The War on Drugs
"Dive" - Tycho
"No Mistakes" - Kanye West
"Shrine" - The Dambuilders
Well, there you have it! I hope you enjoy!
-GS
Previous posts in this series:
Shizouka Marathon Blog, I - https://scorum.com/en-us/running/@running-japan-77/why-i-run-shizuoka-marathon-blog-i
Shizuoka Marathon Blog, II - https://scorum.com/en-us/running/@running-japan-77/shizuoka-marathon-blog-ii-training-in-the-hills-and-marathon-update-shoutout-to-vivaultra
Shizuoka Marathon Blog, III - https://scorum.com/en-us/running/@running-japan-77/shizuoka-marathon-blog-iii-awaiting-signup-day-plugging-scorum-on-twitter-youtube-and-facebook
Shizuoka Marathon Blog, IV - https://scorum.com/en-us/running/@running-japan-77/shizuoka-marathon-blog-iv-running-through-the-simulation-running-for-peace
Shizuoka Marathon Blog, V - https://scorum.com/en-us/running/@running-japan-77/shizuoka-marathon-blog-v-shizuoka-here-i-come-signed-up-and-ready-to-rock
Shizuoka Marathon Blog, VI - https://scorum.com/en-us/running/@running-japan-77/shizuoka-marathon-blog-vi-7-miles-under-the-stars-running-in-october-introducing-a-new-friend-on-scorum
Shizuoka Marathon Blog, VII - https://scorum.in/en-in/fitness/@running-japan-77/books-and-distance-runs-shizuoka-marathon-blog-vii
Shizuoka Marathon Blog, VIII - https://scorum.com/en-us/running/@running-japan-77/shizuoka-marathon-blog-viii-running-in-the-rain-running-in-the-cold
Shizuoka Marathon Blog, VIV - https://scorum.com/en-us/running/@running-japan-77/shizuoka-marathon-blog-viv-knocked-out-with-a-cold-but-back-on-track
Shizuoka Marathon Blog, X - https://scorum.com/en-us/running/@running-japan-77/shizuoka-marathon-blog-x-the-akiha-mini-marathon-running-a-course-i-created-through-rural-japan
Shizuoka Marathon Blog, XI - https://scorum.com/en-us/running/@running-japan-77/shizuoka-marathon-blog-xi-new-kicks-cold-weather-and-real-trips
Shizuoka Marathon Blog, XII - https://scorum.com/en-us/running/@running-japan-77/scorum-crowd-my-apologies-a-request-and-a-much-overdue-update