Betman never had any doubt: They are great. Do you remember first set of the game Japan—Serbia a few days ago? If you do, then today you have seen a three-set deja-vu… 25-19, 25-18, 25-23.
Not that Japanese players are not good, they are. And they are hosts, played in front of their crowd tonight, but — it really doesn't depend on their quality. It was a matter of serious approach of Serbian side, and when they are serious, they are devastating. Volleyball style, of course :)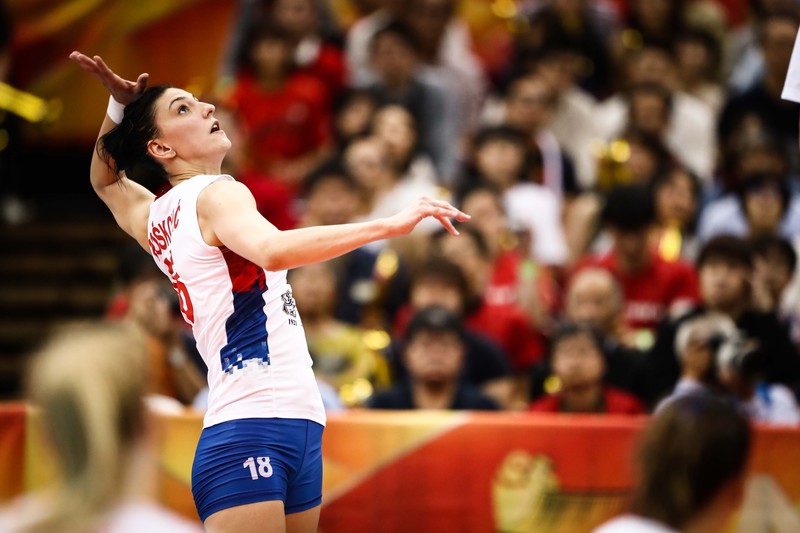 A star this evening was tall left-handed Serbian attacker Tijana "The Boss" Bošković (18), who was missing in the first game, having a rest because of a slight injury to her abdominal muscles. Tonight, she was back with a vengeance! 24 points (21 spikes and 3 blocks), leading the team to another 3:0 victory and bringing it very close to semifinals. Brankica Mihajlović (9) had 18 points with almost 60% of the attack. But this evening all eight players who were in the match, were great. Silvija Popović (17) once more was brilliant defending the field, Milena Rašić (16) as always excellent at the net, Maja Ognjenović (10) made the game elusive for the Japan defense, and also cooked the last point in the match…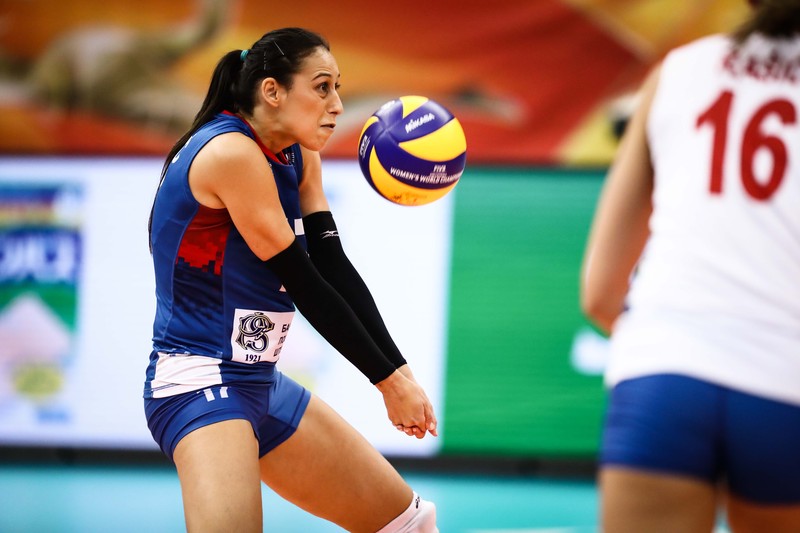 Bjanka Buša (1) had another exceptional game, and middle blockers Stefana Veljković (11) and Jovana Stevanović (15) had excellent episodes as well.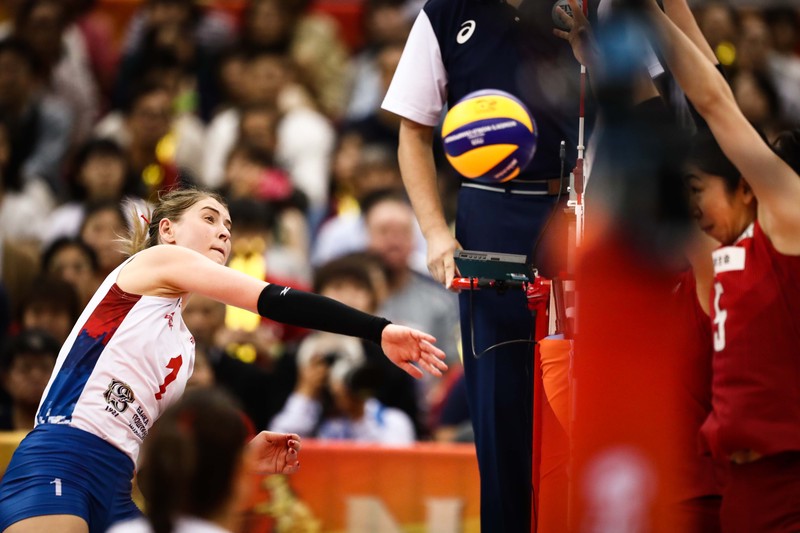 Let's see full stats: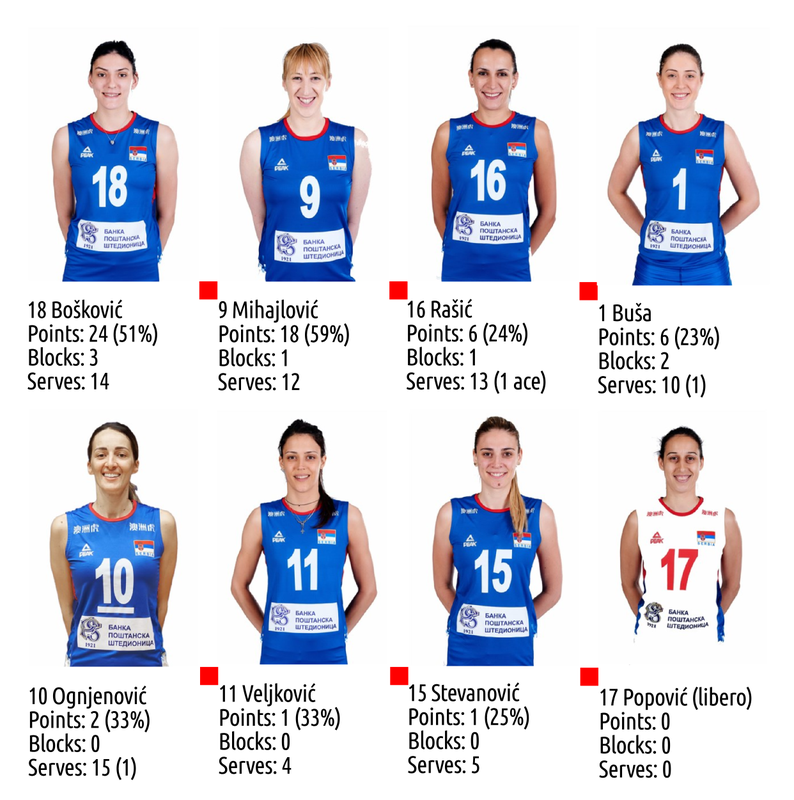 So, this evening there was good reason for a celebration, and look! All the Serbian beauties know old Christian greeting, symbol of the Holy Trinity! Betman loves you all!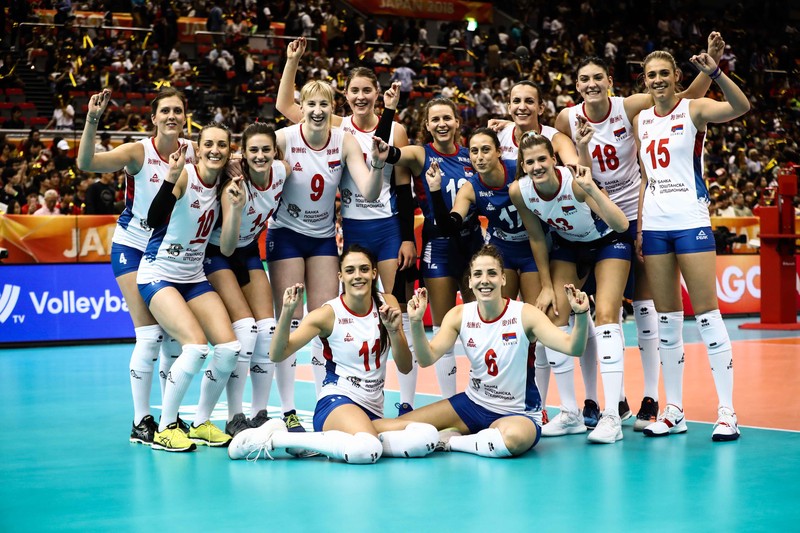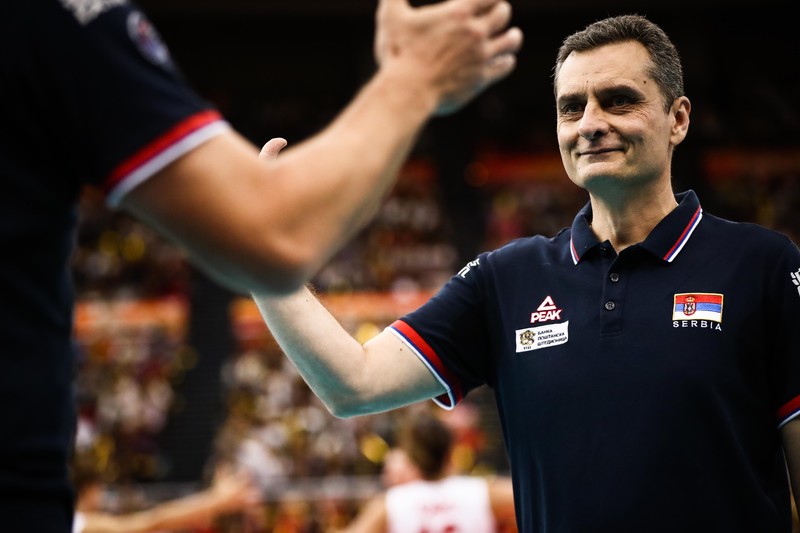 Reports and Gallery from the second round: